Trade the Turmoil like Warren Buffett
Posted
April 13, 2014 7:31
(GMT)
|
By eToro
|
Print
|
Font Size
Add a comment
One of Warren Buffett's most famous takes on the market is be fearful when others are greedy. Turns out many value investors have been feeling the market has been rather "greedy" when it comes to techs trading in high multiples. The so-called momentum stocks such as Facebook, Netfix and Tesla, though great companies, have began to provoke investors fears with a high sense of over valuation. Consequently, as we reported earlier this week, there is a big rotation towards value stocks, i.e. stable companies rather than tech momentum stocks. And instead of simply taking Warren Buffett's advice let's dive into the portfolio of the world's most famous and renowned value investor, just as the tide is about to turn towards his style of investing.                                                                            
Buffett's All Time Favorites
Get your 20$ now to and invest in Coca Cola!
Berkshire Hathaway's Warren Buffett was recently criticized in a New York Times article which suggested that he's run out of "alpha." The critics, however, have been focused primarily on momentum over value, a concept now out of step with reality. The tides are turning in Buffett's favor, and Jim Cramer of CNBC's Mad Money offers the Oracle of Omaha kudos for his long term strategy and says that Buffett's focus on value could soon prove lucrative with a lot in his portfolio to like:
Coca-Cola: While the cola wars may be ending in the U.S. as carbonated drink sales decline overall, in emerging markets the battle rages on. Cramer believes Coca-Cola shares are holding up fine and points to terrific dividends.
American Express: According to Cramer, despite an economic downturn, American Express is coming through it in fine fashion and is making headway into emerging markets.
IBM: Cramer sees better margins and revenues in 2015 and calls Buffett a very patient man to sit on this.
Procter & Gamble: Cramer says the stock is enticing with buy backs and dividend increases, and though the company has been trying to reinvent itself Cramer has faith that management will set things right before too long.
Walmart: Stock prices have stabilized since a decline, and while not a Cramer favorite, it's also not the worst stock out there.
Down to your Portfolio
In previous articles, we covered why IBM and Walmart were on a strong footing. This time we focus on one of Warren Buffett's biggest holdings, the good old Coca-Cola enterprise. The largest soft drink maker, with a very strong global presence, is one of the most stable companies to weather a financial storm and a flight to stability. The Company's prime products, i.e. Coca-Cola and other brand names such as Sprite, Fanta and many more other local favorites in Asia, Europe and Africa, enable the company to maintain an upward momentum in its revenue stream. Despite the stock being less liked by the popular Jim Cramer we believe there is value here. The Company's revenues have grown by 22% over the past three years (since 2010) and its profit margins are stable. Add the strong presence of 17 global brand names worth more than a billion per brand and active in 19 global markets and it is clear the revenue of the Coca-Cola brand will hold well, even if sales in the U.S. fall.
Down to Technical
The stock, while being well positioned for further profits, is not cheap, hence it is critical to make sure the recent bullish trend of the stock holds. As seen below, the $37 level is holding the bullish trend together. As the stock consolidates lower towards support that would be a convenient entry level. Nevertheless, a break of the $37 downwards would be a sign to take a step back and reassess. And what is the upside potential? Bulls eye $52 per share or 33% gain from where we are trading. So if you are in for the Warren Buffett play, fill your portfolio with some Coca Cola stock and keep a watchful eye on the trend which, in this case, is your friend.
Want to read more articles like this one?
Enter your e-mail address and read FX Empire content directly from your inbox.
We value your privacy. Your e-mail address will not be shared.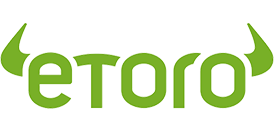 eToro is the world largest social investment network. Social trading leverages the strength and dynamics of a social network and combines it with the investing world to create a powerful tool that enables you to follow and copy the best trading in a transparent fun and simple way. Know who to follow, who to copy, who are the better traders and which of those is over the hill. Live discussions, ranking of performance and number of followers are all powerful tools which leverage the wisdom of the crowds, compounded by a community of traders who invest and follow the best. eToro is not only transparent, it is simple. The trading experience at eToro is, first of all, all about you… from figuring out which trader to copy, to executing a trade or just getting it right on a specific stock trade. You can trade currencies, Stocks, Commodities, Indices or even Bitcoin, with just a click. If you are ready for unmatched transparency, for unrivaled simplicity and are keen to leverage the crowd's wisdom for your trades, there is only one place for you: eToro.
View all of eToro's Articles