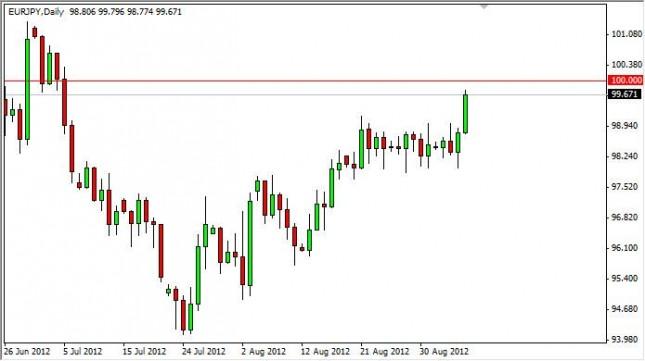 The EUR/JPY pair shot straight up during the session on Thursday as the Euro got a boost from the ECB stating they will start buying European bonds. The unlimited amount certainly got the market's attention, and the Euro got a bit of a reprieve. However, we are still in within the middle of a massive resistance area, and do have the psychologically important 100 level just above.
Until we get above the 101 level, we feel that there is still a significant danger for a pullback or even a large move lower. Because of this, we will not go long at this point, but are looking to short this market if we get a weak enough candle. Nonfarm payrolls will move this market today, so we simply will wait until after Friday session is over.
The one move that we would sell immediately is a close below the 98 handle. If we do manage to do this, it would show a significant breakdown in support.