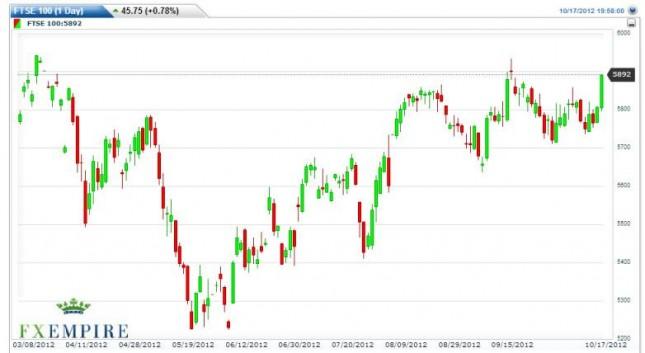 The FTSE 100 had a stellar session on Wednesday as it rose to test the recent highs at the 5900 level. It is at this level that we should begin see significant resistance, and as such pullbacks will more than likely be needed to take advantage of any bullishness.
We also would suggest that plane the ETF market will be much easier than futures, as the choppiness could be a bit overwhelming. However, once we get above the 6000 level, it does look clear for quite some time.
As for selling this market, we need to see some type of resistant candle form just above current pricing in order to present a selling opportunity for the short term. We will however, be very reluctant to do so as the trend to the upside has been so strong since the beginning of summer.