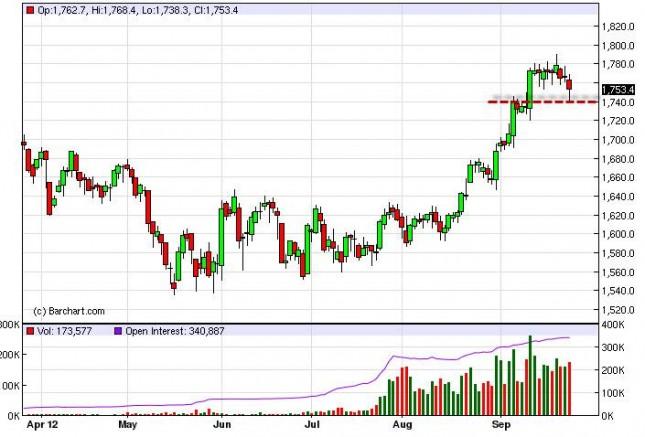 The gold markets fell during the session on Wednesday, but bounced off of the $1740 level in order to form a hammer by the time this is closed for the day. This market is very bullish, and the fact that we found so much support in this general vicinity suggests to us that we could see a move much higher.
The move overall has been very strong, but we've seen quite a bit of sideways action over the last two weeks. The real question then becomes whether or not we have had a long enough rest for the buyers. Certainly, we won't be selling this market anytime soon.
We think that buying at this point in time is probably the smartest thing to do. Gold has much higher to go as long as we have central banks loosening their monetary policies around the world, and that doesn't look the and anytime soon.