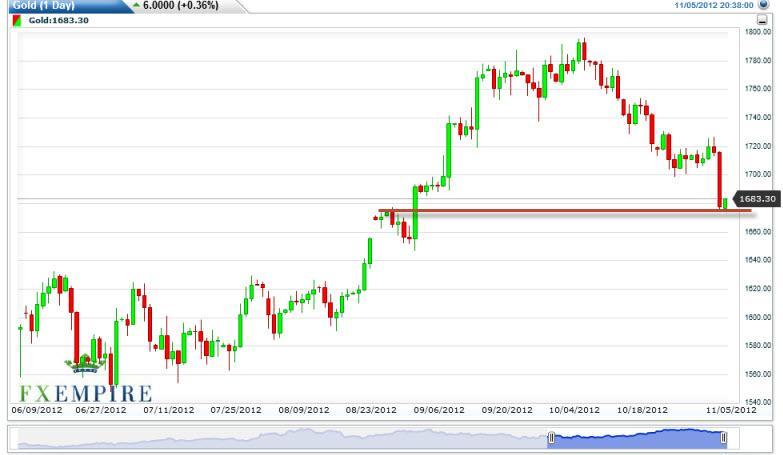 The gold markets rose slightly during the session on Monday as the traders around the world are very quiet overall. With the US Presidential elections coming later today, this should have a massive effect on the US dollar, and by extension the gold markets. Is because of this that most traders will not want to put a whole lot of risk on the table right now, and as such it is not surprising to see the market very quiet.
However, we believe in the long-term trend of gold and would continue to buy this market on signs of strength. We also see the 1600 level as a massive support level below that should continue to keep this market aiming higher. 1680 also looks like support, which of course we bounced from today. Simply put, we believe that an election of Gov. Romney will push gold prices lower as the US dollar should climb. However, an Obama election would be very anti-dollar, which of course should push gold prices higher.
No matter what happens, we believe that six months from now gold will be higher.