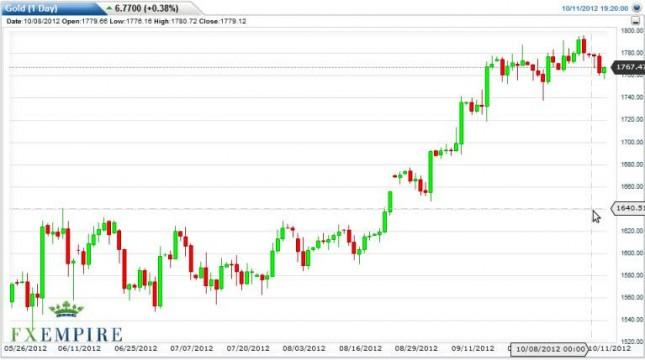 The gold markets fell initially during the session on Thursday, but found support at the $1760 level as we've seen recently. This market does look like it's trying to go higher, and the fact that we are simply grinding sideways would of course suggest that the sellers are stepping into the market.
This normally means that buyers are simply taking a rest, and as such the trend should continue. We are buyers of gold in all forms, especially options as we think sooner or later we will breakout to the upside. Selling puts is actually a decent way to make money in this market right now if you can find the right premium.
Regardless what happens, we have no interest in selling the gold market as we think it is in a longer-term cyclical bull run. Going forward, we expect to see gold break through the $1800 level, and move itself onto the $2000 level.