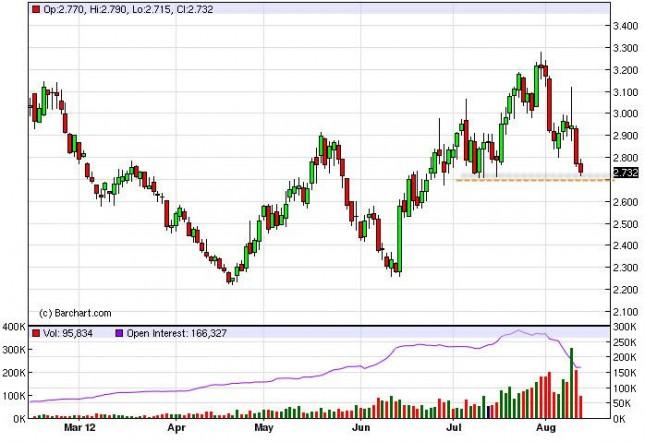 The natural gas markets fell again on Monday, to test the $2.70 support level. This area is significant as it would offer quite a bit of support at this point in time, and if he gives way this of course would be a massively bearish signal. In the end, we think it does give way and that the markets will start to selloff again.
However, we should note that we wouldn't initiate any new short positions at this point in time as we think a bit of a fight could be developing. On a daily close sub $2.70 we would be more than willing to start selling again. However, adding to our short positions at this point in time is risky as we think a bounce could be coming.
Simply put, below $2.70 we are starting to get aggressive on the short side of this market again. Until then, we are more than happy to hang onto the moderately sized short position that we have already placed in this market. As for buying natural gas, it just isn't going to happen anytime soon.