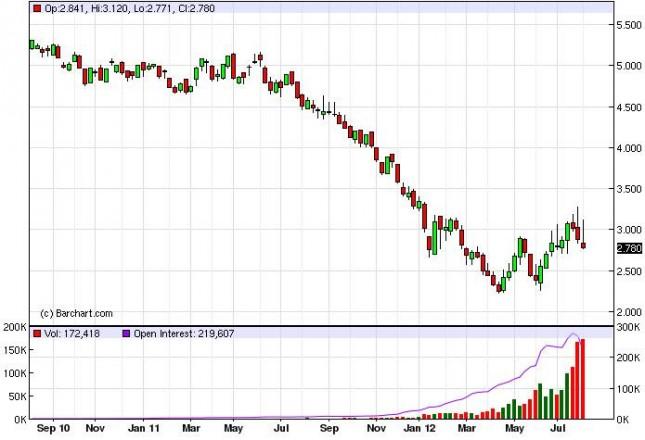 The natural gas markets had an absolutely horrific week of the last five sessions for the second week in a row. There was the general attempt to break down to the upside that was repelled just like the previous week. As a result, we have the third shooting star in a row on the weekly chart and there seems to be no doubt that the trend is reasserting itself to the downside.
On a break of the lows from of a couple of weeks ago which we identify as $2.70, we would be willing to add to our already substantial short position. This would signify a break of support, and should have this market running towards the $2.25 level.
It also doesn't take much imagination to see that we could perhaps be forming another flag. This bearish flag has a ridiculous target of almost nothing, but having said that a run down to the $2 level is an out of the question. Much like the majority of last year, we simply see no opportunities to buy this market at this point in time and refuse to do so.