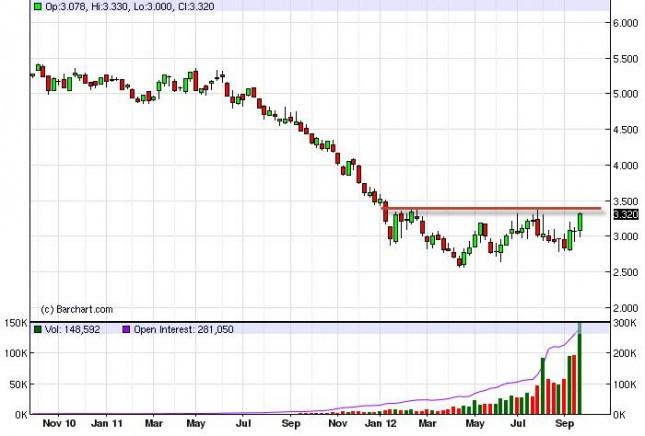 The natural gas market exploded to the upside again this previous week as we close the Friday session at $3.32. This looks like an attempt to break down to the upside, and if we can get above the $3.40 level, it does look like we could have much farther to go on the upside.
Although we do not necessarily agree with the fundamental outlook for natural gas being healthy, the fact is that the market will set the price, and we can only follow. Once we hit above $3.50, at that point in time it has to be considered fairly obvious that we are going much higher.
However, selling has worked for quite some time, and we would look at resistive candles as potential sellable events. Nonetheless, we are not comfortable enough to start selling at this point time and suspect that there is a real risk to the upside now.