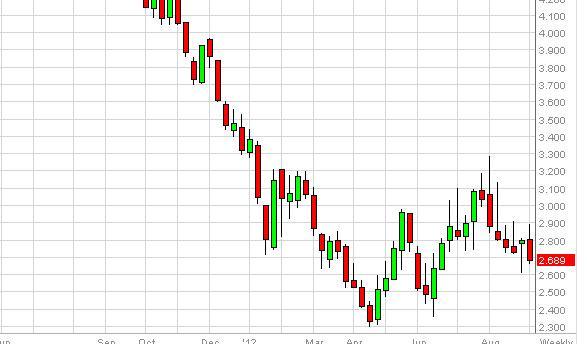 The natural gas markets had a fairly volatile week over the last five sessions, but did in and of selling off by the time we closed the business on Friday. We have managed to find the $2.90 level as resistive, and fell from that area almost immediately.
Because of this, we are currently hugging the bottom of what looks like a nice bearish flag. Since the previous week printed a hammer, we can use the bottom of last week's hammer at the $2.60 level as a trigger to start selling again.
As the trend is most decidedly bearish, we certainly have no interest in buying at this point in time. We are looking to sell on weakening rallies, and the above-mentioned $2.60 level on a daily close.