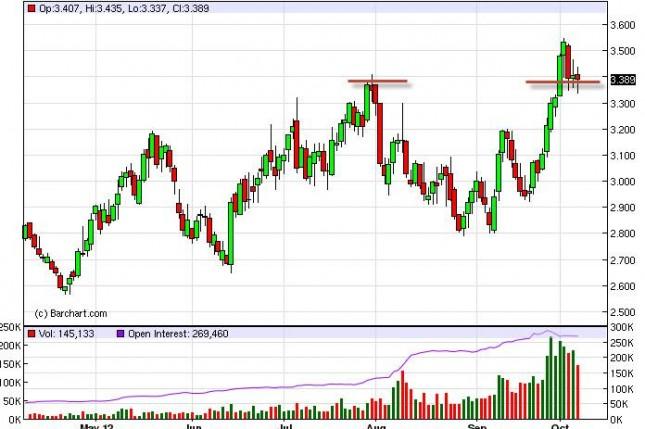 The natural gas markets fell during most of the session on Friday, but bounced in order to form a candle the looks quite a bit like a hammer. The $3.38 level offers support, as it is part of the $4.00 support "zone."
This market has broken out previously at this area, and as such this previous resistance should now start to look as very supportive going forward. In fact, a break of the candlestick top from the Thursday session is enough for us to go long, as it would show not only support holding at the $3.40 "zone", but that the market has significantly broken through the top of the resistance on Thursday's shooting star. This would be too strong signs a row, and enough for us to be long.
As for selling this market, if we can get below the $3.30 level we would consider it. After all, the weekly candle is a big massive shooting star, and this of course normally signifies that the sellers are starting to take over.