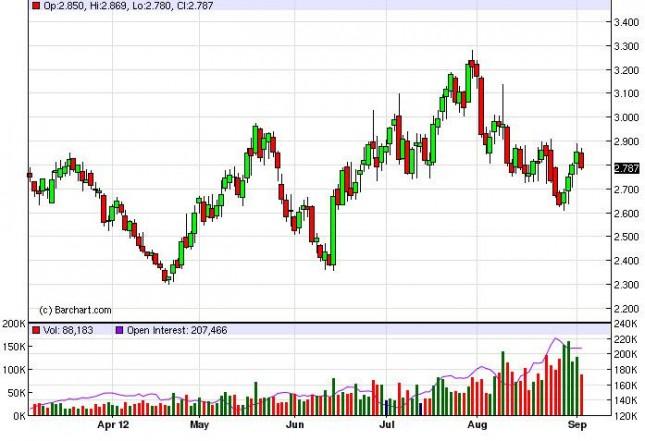 The natural gas market fell during the Wednesday session, as the $2.90 level holds as resistance still. We believe in the long-term downtrend in this market, and as such are willing to sell once we get below the lows of the Tuesday session.
We see the $2.60 level as a potential supportive and therefore preventative level for our short positions, but we think it is only minor and best. The longer-term downtrend will prevail sooner or later, and as such we fully expect to see $2.40 before too long.
As far as buying this market, we simply will not do it until we can get above the $3.30 level. We feel that there is a ton of resistance between here and there, and as such we would be more than willing to sell rallies that fail as well as the above-mentioned break of the Tuesday lows.