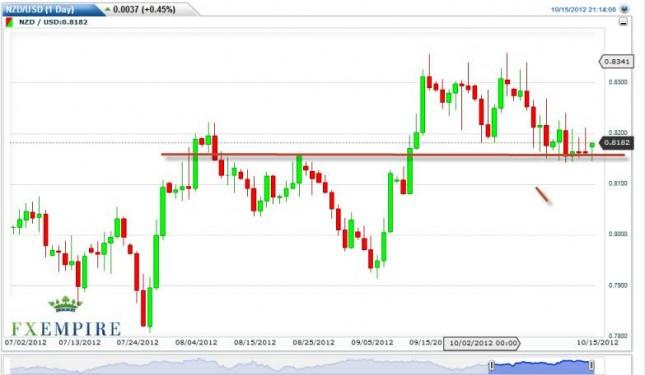 The NZD/USD pair initially fell during the Monday session, but found strength towards the end of the day in order to form a bit of a hammer. This does suggest that the 0.8180 level is offering support. Looking at this chart, we could very easily bounce back to the 0.83 handle, but you should also be aware the fact that 0.82 has been so resistive over the last four sessions or so.
With so many headline risks out there right now, it is hard to be long the Kiwi dollar. When times are good, the New Zealand dollar is a very strong currency. However, right now there are a lot of central banks pumping liquidity into the marketplace and thereby exaggerating the demand for commodities.
With this in mind, it will be a bit of a choppy marketplace to be involved in. We do think eventually that this pair does go higher, after all the Federal Reserve is easing its monetary policy, and as such is actively trying to crush the value of the US dollar.