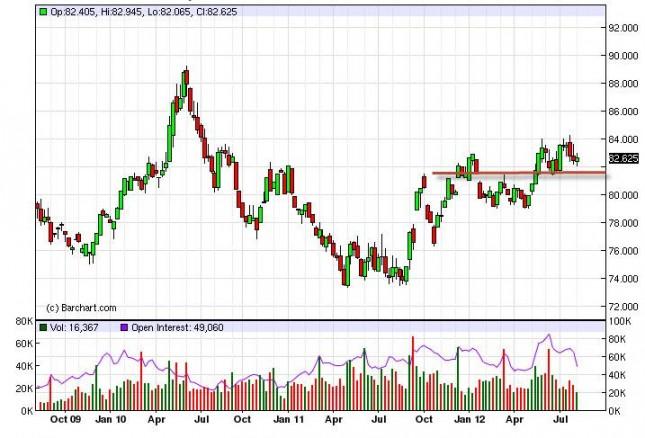 The US Dollar Index had an interesting week as it closed positive, but just so. We find interesting about this chart is that we are sitting right on support at the 82 handle, and also see a little bit of a rising wedge at this point in time. This could be bearish, or bullish depending on which direction we break. Obviously to us, the 84 is the key to any longer-term gains.
We find so interesting about the 84 level is that there is nothing but "open air" above that level to the 89 handle. If we do manage to break above 84, the US dollar should dominate all other Forex currencies. With this in mind, we are very cognizant of the 84 handle and whether or not the index closes above it.
On the other hand, if we manage to break down below 81, we think a run to 80 is about to happen. If 80 gives way, we could see much lower prices. With this in mind, this index will be one of the most important ones to watch in the near term, as stock prices and all major Forex pairs will react to it and its direction.