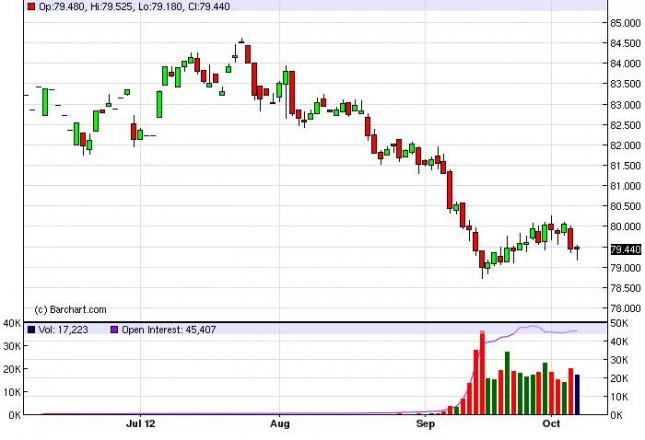 The US Dollar Index fell during the Friday session as the "risk on" trade came back into play. This was essentially due to the fact that the nonfarm payroll numbers out of the United States were in fact higher than expected, but the truth is there are a lot of questions as to the methodology of measuring employment in the United States.
The end of the day saw a hammer being formed after the market bounced in the afternoon. This hammer is centered at roughly around the 79.50 level, and it does look like supportive coming into play. We still see the 80 handle is being resistive, and this market would certainly have to get above that in order to convince us to be long of it. In the meantime however, is going to be difficult to short this market because the US dollar is so strong on the whole.
If we managed to break the bottom of the hammer for the Friday session, this would be an extremely bearish signal and have us selling this market hand over fist and probably purchasing commodity currencies at that point in time as well. However, we could see a break above the highs from the session on Friday, and this of course is a bullish sign at least until we get to the resistance zone at 80. If we can get above the 80 level, we think that 81.50 is very possible.
With the Federal Reserve pumping liquidity into the marketplace, it is hard to believe that the US dollar will find strength suddenly. In fact, we think long-term this market is a "sell on the rallies" type of market. We think that over time, this market could go much lower but there will always be a run to safety at certain times. This almost always increases the value of the US dollar, and as such we will have wicked spikes in the value.
Looking forward, if we can get above the 80 handle on a daily close we think the 82 handle would be the place of the market would finally run into far too much bearish pressure. If the US dollar manages the crash through that area, it will more than likely be because of serious problems in the marketplace and more than likely you will know exactly what the problem is.