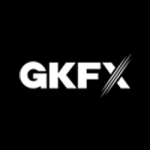 Note: Our review is based on a Classic Account, using the MetaTrader 4 platform with AKFX Financial Services Ltd. (gkfx.eu).
The Big Picture
GKFX (AKFX Financial Services Ltd.) is a Malta based CFD broker, licensed by the Malta Financial Services Authority (MFSA). GKFX provides access to a wide variety of markets including forex, commodities, indices, stocks and cryptocurrencies via the MetaTrader platform. Clients can choose between three account types catering to different trader profiles. GKFX is a small to mid-size broker, with 20,000 active traders according to their website.
GKFX Key Takeaways in 2022
We evaluated GKFX across 9 categories (Trust/Stability, Fees, Tradable Instruments, Account Types, Deposit/Withdrawal, Research, Customer Support, Education, Platform/Tools).
GKFX scored well in the area of research, as the broker has good research materials which may be appealing to beginners. With competitive spreads and no inactivity charge GKFX also did better than average in the category of fees.
We found room for improvement in the areas of trust, customer support and education. In particular we would have liked to see better support via chat. Also, new traders should keep in mind that MetaTrader is not the most intuitive platform on the market.
Prime and Prime Plus account types offer more competitive spreads than those in the Classic account. Tighter spreads provide an advantage to experienced, active traders.
What Sets GKFX Apart from Other Brokers?
Accounts specialized to different trader profiles, low fees and a solid offering of research materials distinguish this broker.
Who is GKFX for?
GKFX is suited to traders who are not total beginners and do not need a great deal of hand holding. Experienced traders will appreciate the variety of account types that can help them keep costs to a minimum.
GKFX Pros and Cons
Pros
Cons

Multiple account types.
No deposit or withdrawal fees.
No inactivity fee.
3rd party research tools.

Limited regulatory oversight.
Islamic accounts not available.
Weak customer service.
Limited educational materials.
Interested in learning more about this broker? Then keep on reading as we have battle-tested all of the features and services provided by GKFX and outline our findings in detail below.
Discover who our writers are and how our reviews are conducted.
About the Author
Dan Blystone began his career in the trading industry in 1998. He worked as an arb clerk on the floor of the Chicago Mercantile Exchange (CME), flashing orders into the currency futures pits.
How Do We Rate?
Understanding a broker's strengths and weaknesses is crucial when you come to trade forex and CFDs. FX Empire's proprietary rating system was developed for exactly this purpose. Our reviewers' knowledge and expertise put into action in order to point you to the most suitable brokers. More than 200 individual variables have been analyzed to help you choose your broker wisely. The chart below details all the categories that we evaluate and rate.
Visit our methodology page to learn more about our review and rating process.
GKFX Main Features
| | |
| --- | --- |
| | MFSA (Malta) |
| | English, Spanish, Arabic, Russian, Portuguese, Chinese, Malaysian, Indonesian, Thai, Vietnamese, Korean |
| | Crypto, Currencies, Commodities, Indices, Stocks, Bonds, Futures |
| | $0 |
| | 1:30 (MFSA) |
| | STP |
Check if...
GKFX accepts clients from your country:
GKFX Listing on the Financial Services Register of the Malta Financial Services Authority (MFSA)
In our trust category, we place most importance on how a broker is regulated. So let's dive in and take a look at how GKFX is regulated and how this impacts you as a trader. We rate regulators on a scale of 1 to 3, with 1 reflecting the highest level of trust.
Why is it important to know where your broker subsidiary (entity) is regulated?
Different regulators provide different levels of protection. AKFX Financial Services Ltd. (GKFX) is a Category II Investment Services company authorised by the Malta Financial Services Authority.
AKFX Financial Services Ltd. (GKFX) is passported in Europe under the Markets in Financial Instruments Directive ("MIFID II") and is compliant with European Security and Markets Authority (ESMA) regulations. Paris based ESMA is the EU's securities regulator.
ESMA requires that trading partners such as GKFX provide negative balance protection. This means that clients of GKFX cannot lose more than the amount they deposited in their account. ESMA also requires that the maximum available leverage is 1:30.
AKFX Financial Services Ltd. is also part of an EU client protection program called the Investor Compensation Scheme. This protects clients in the event of a broker facing financial failure or insolvency. The compensation covers the lesser of ninety percent (90%) of all claims by the investor or up to €20,000.
In the table below we break down the protections offered by GKFX.
| | |
| --- | --- |
| Entity | AKFX Financial Services Ltd. (GKFX) |
| Country/Region | Malta/EU |
| Regulation | Malta Financial Services Authority (MFSA)/ESMA |
| Segregated Funds | Yes |
| Negative Balance Protection | Yes |
| Compensation Scheme | Yes, up to €20,000 |
| Standard Leverage | 1:30 |
Regulatory requirements are subject to change. The data listed above was gathered in January 2022.
Stability and Transparency
In our tests for the Trust category we also cover factors relating to stability and transparency. Here, we focus on how long the broker has been in business, the size of the company and how transparent they are in terms of information being readily available.
AKFX Financial Services Ltd. (GKFX) has almost a decade of operating experience, having been established in 2010. The company was acquired by Global Kapital Group in 2018. GKFX is a relatively small CFD broker with 11-50 employees, according to the company LinkedIn page.
In researching GKFX, we found that they showed an adequate level of transparency in the areas of fees, business terms and the background of the company. Information can be found with relative ease on their website. Fees can be found under the Trading Conditions section. The User Agreement (Terms of Business) document is available in the Legal Documents section. An About Us page provides an overview of the company and its history.
In the area of regulation we felt that GKFX was lacking in transparency because they mention Tier 1 regulators such as the FCA and CySEC when they are not fully licensed and regulated by these agencies. Regulatory status is covered on the Regulation page.
Fees
GKFX offers relatively low trading and non-trading related fees. With competitive spreads in some popular trading instruments and the absence of an inactivity fee GKFX performed better than average in this category.
Trading Fees
Spreads at GKFX are variable, meaning that they fluctuate slightly. The size of the spread depends on the level of liquidity in the market. Liquidity describes the extent to which an instrument can be bought and sold quickly and without moving the market. Tighter spreads are typically seen when there is greater liquidity in the market.
Spreads at GKFX
GKFX states that the following are typical spreads and conditions for a Classic Account.
| | |
| --- | --- |
| Instrument | Target Spread |
| EUR/USD | 0.7 |
| GBP/JPY | 3.7 |
| Gold | 0.3 |
| WTI Oil | 0.02 |
| WS30 | 1.5 |
| Dax 40 | 0.6 |
Spreads in forex, commodities and indices are better than average for the industry. Spreads are especially competitive in index CFDs such as the Dax 40.
More information on spreads across the three account types can be found here.
Swap fees (the cost of holding a position overnight) were average at GKFX.
In the table below you can see the Swap Long (the cost/credit of holding a buy position overnight) and the Swap Short (the cost/credit of holding a sell position overnight) for one full sized contract. A full sized contract is 100,000 units of the base currency (the first currency quoted in the pair).
| | | |
| --- | --- | --- |
| Instrument | Swap Long | Swap Short |
| EUR/USD | Charge of $5.40 | Credit of $0.35 |
| GBP/JPY | Credit of $0.48 | Charge of $7 |
We recorded the data on January 10th 2022.
Non-Trading Fees
GKFX does not charge any deposit, withdrawal or account closing fees. There is also no inactivity fee.
Are Fees at GKFX Competitive?
Based on the spreads published on the company website, the swap fees and the non-trading fees, we judged that the fees at GKFX are relatively competitive for the industry.
Platforms
GKFX offers the MetaTrader platform across web, desktop and mobile. One of the most popular platforms in the world, MetaTrader offers robust charting, a broad range of order types and a range of advanced functions.
MetaTrader is a powerful platform with impressive features but the user experience is not as smooth and intuitive as the proprietary platforms of some other CFD brokers. It presents a steeper learning curve than some competing platforms.
Web and Desktop Platform
MetaTrader 4 Desktop Platform
GKFX offers MetaTrader 4 and MetaTrader 5 for desktop, which includes advanced functions such as copy trading and automated trading. MetaTrader 4 is available in 39 languages, from Arabic to Vietnamese.
Key Features
The platform provides popular features such as:
Alerts. This feature allows traders to be updated when an instrument reaches a specific price level. Alerts can be delivered via audio, an email, or a push notification to a mobile device.
Watchlists. Traders can set up a list of their favorite instruments and follow live quotes in a panel called Market Watch.
One-click trading. This feature allows traders to execute orders with a single click and no secondary confirmation. Being able to place a trade with a single click saves time and is especially useful for short term traders.
Trading from the chart. MT4 also allows users the convenience of trading directly from the chart.
Order Types
MetaTrader also delivers when it comes to the range of available order types and its charting functionality. The following order types are available:
Market Order. This is an order to buy or sell an instrument at the current best available price.
Limit Order. This is an order to buy or sell an instrument at a specified price or better.
Stop Loss Order. This is an order to buy or sell an instrument that is triggered when price reaches a specified level.
Trailing Stop Order. This is a stop loss order that can be set at a defined percentage or dollar amount away from an instrument's current market price. It is used to secure profits when you are in a winning trade, while not having to exit the position.
Charting
Charting features are robust. MetaTrader 4 offers:
30 technical indicators. These include classic trend indicators, volume indicators and oscillators.
23 analytical objects. These include lines, channels, Gann and Fibonacci tools.
9 time frames Each instrument can be displayed in nine time frames, from one minute to one month.
3 chart types. Traders can choose between Bar Charts, Japanese Candlestick Charts and Line Charts.
Advanced Features
MetaTrader is also popular due to its copy trading and automated trading features.
Trading Signals. Signals in MetaTrader 4 allow users to automatically copy the activity of other traders in real time.
Automated trading. MetaTrader 4 allows users to develop, test and apply Expert Advisors (EAs). EAs are programs that monitor and trade markets using algorithms. They find opportunities according to set parameters and then either create a notification or automatically open a trade.
To conclude, the MetaTrader 4 desktop platform is one of the most feature-rich and popular trading platforms in the world. It does not have the most beautiful interface and it does require some time and effort to learn, but that is typical of advanced platforms.
Web Platform
WebTrader Platform
The MetaTrader Web Platform (WebTrader) is a slightly stripped down version of the desktop platform. It allows you to trade without any additional software, only an internet connection is required. The Web Platform allows users to trade directly from any browser and operating system. GKFX clients can access WebTrader from within the client portal.
Popular features include
One-click trading.
Trading from the chart.
Watchlists with real time quotes.
Trade History.
Advanced charting with 30 indicators for technical analysis.
Note: copy trading and automated trading are also only available on the MT4 desktop platform. The web platform is not as intuitive as some rival platforms among CFD brokers, but it offers a strong range of features.
Mobile App
MetaTrader 4 Mobile App
For mobile trading, GKFX offers the MetaTrader 4 mobile app, which is available for Android and iOS. The app offers popular features such as alerts, 1-click trading and trading from the chart. The MetaTrader 4 mobile app also provides a broad range of order types including pending and stop-orders. However, trailing stop loss orders are only available from the desktop platform.
The MT4 app is feature rich, but not as slick and user-friendly to navigate as the proprietary apps of some competing brokers. Also, in order to change the language of the MT4 app, you must change the language for your entire phone.
Order Execution
GKFX is an STP (Straight Through Processing) broker. This brokerage model involves sending client orders directly to the market without passing them through a dealing desk. At present, GKFX is able to select from a wide range of execution venues, including Sucden Financial, CMC Markets, and ADS Securities among others.
Tradable Instruments
GKFX offers a broad range of trading instruments across indices and cryptocurrencies. However, we rated the depth of instruments under forex, commodities and stocks as medium because industry leaders offer a larger variety.
GKFX has a strong product offering across the various asset classes. The range of tradable instruments at covers forex, commodities, indices, shares from multiple exchanges and cryptocurrencies.
CFDs (Contract for Differences) are financial derivative products that allow traders to speculate in various markets without owning the underlying assets. Tradable instruments at GKFX include the following assets:
71 Currency Pairs. A currency pair combines two different currencies, with the value of one currency quoted against the other. For example EUR/USD, which reflects the value of the euro measured in dollars.
13 Index CFDs. An index is a basket of trading instruments that is used to gauge a market sector, stocks within an exchange or the economy of a country.
6 Commodity CFDs. Commodities are raw products, such as gold and oil.
165 Global Stock CFDs. A stock is a security that represents partial ownership of a corporation. Keep in mind that when trading stock CFDs you are speculating on the price of a stock without actually taking ownership of the underlying company.
2 Cryptocurrencies. Cryptocurrencies, such as Bitcoin, are digital currencies that are secured by cryptography.
Below is a sampling of instruments across the various asset classes.
| | |
| --- | --- |
| Forex Majors | Forex Minors |
| USD/JPY | GBP/USD | EUR/USD | AUD/JPY | EUR/CHF | GBP/NZD |
| | |
| --- | --- |
| Index CFDs | Commodity CFDs |
| JPN225 | CAC40 | NAS100 | Gold | WTI Oil | Natural Gas |
| | |
| --- | --- |
| Stock CFDs | Cryptocurrency CFDs |
| Netflix | Deutsche Telekom | Coinbase | Bitcoin | Cardano |
Disclaimer: CFDs are complex instruments and come with a high risk of losing money rapidly due to leverage.
The breadth of the product offering is good at GKFX. Nevertheless, it still falls short of the enormous catalogue offered by industry giants such as CMC Markets and IG.
Customer Support
GKFX offers 24/5 support across phone, chat and email. However, we experienced slow response times during our tests.
GKFX Chat Window Within the Client Portal
Chat support was unreliable at GKFX. In some instances it took hours to receive any response via chat. Response via phone was faster and generally the support was helpful and courteous. However, if the agent was unable to answer our question we were sometimes told to email customer service. Support via email was also lacking, with several emails going totally unanswered.
Deposit and Withdrawal
Deposits and withdrawals at GKFX are faster than the industry average with no fees. Popular methods such as credit card, digital wallet and bank wire are available.
The base currency is the currency in which your account is denominated. GKFX offers 3 base currencies which you can use to open an account: EUR, USD and GBP.
Deposits
Deposits are free and can be made via credit card, digital wallet or bank transfer.
| | | | |
| --- | --- | --- | --- |
| Deposit Method | Base Currencies | Commission | Processing Time |
| Visa | EUR, USD, GBP | 0% | Immediate |
| Mastercard | EUR, USD, GBP | 0% | Immediate |
| Skrill | EUR, USD, GBP | 0% | Immediate |
| Bank Transfer | EUR, USD, GBP | 0% | Immediate* |
* Bank wires can take several days because of the additional processing time of the bank itself.
Withdrawals
Withdrawals are also free at GKFX including withdrawals via bank wire. Here are the available withdrawal methods and the time it takes for them to be processed:
| | | | |
| --- | --- | --- | --- |
| Withdrawal Method | Base Currencies | Commission | Processing Time |
| Visa | EUR, USD, GBP | 0% | 2-5 working days |
| Mastercard | EUR, USD, GBP | 0% | 2-5 working days |
| Bank Transfer | EUR, USD, GBP | 0% | 2-5 working days |
Account Types and Terms
The account opening process at GKFX is fully digital and can be done within 20 minutes. No minimum deposit is required for Classic accounts.
GKFX Application Process
Opening an account at GKFX is relatively fast and seamless. Clients start out by entering their name and email. After creating a password, individuals can choose whether they want to open a demo or live account. Next, users must choose between MetaTrader 4 or 5, select their account type (Classic, Prime or Prime Plus) and base currency (EUR, USD, GBP).
During the Regulatory Assessment questionnaire prospective clients must provide information relating to the following:
Country of residence.
Size of financial instrument portfolio.
Recent CFD transactions.
Work experience in the financial sector.
Level of education, relevant educational qualifications.
Questions relating to leverage and margin.
Financial instruments traded within the past 5 years.
The Know Your Customer (KYC) questionnaire aims to ensure that brokers understand the risk tolerance, investment knowledge, and financial position of prospective clients. For the KYC section, individuals must provide the following information:
Name and address.
Residence and nationality.
National Identification Number (National ID).
Employment status, position and annual income.
Total assets, liquid assets, origin of assets.
Trading objective (speculation, hedging, capital gains etc.)
Finally, prospective customers must provide proof of identity by uploading a copy of documents such as passport, national ID card or driver's licence. In addition, proof of address must be provided using documents such as driver's license, national ID card, bank statement or utility bill.
In the table below, we cover the key features of the 3 different account types.
| | | | |
| --- | --- | --- | --- |
| Feature | Classic | Prime | Prime Plus |
| Spreads | from 0.7 | from 0.5 | from 0.1 |
| Commissions | No | No | Yes |
| Minimum Deposit | € 0 | € 2,500 | € 15,000 |
| Base Currency | EUR,USD,GBP | EUR,USD,GBP | EUR,USD,GBP |
| Autochartist & Trading Central | Yes, with a minimum deposit of 1000 EUR/USD/GBP | Yes | Yes |
| Leverage | Up to 1:30 | Up to 1:30 | Up to 1:30 |
| Platform | MT4 & MT5 | MT4 & MT5 | MT4 & MT5 |
| Trader Profile | Beginner | Active Trader | Forex Trader |
Clients can also apply to be designated as a professional. With the Professional Account the main difference is the available leverage, which is 1:200. The spreads, available instruments and platform are the same as other account types.
Leverage
One of the reasons that traders are attracted to the forex and CFD markets is the high degree of available leverage. Leverage is the use of borrowed funds to increase the size of your trading positions beyond what would be possible using only the cash in your account.
Classic, Prime and Prime Plus accounts offer a maximum of 1:30 leverage. This means that with an account of $1,000, you can control up to $30,000 worth of positions in the market. Traders can apply for a Professional account, which offers higher leverage, but the costs and platform are the same.
Investors with a Professional account can trade with a maximum leverage of 1:200. This means that with an account of $1,000, you can control up to $200,000 worth of positions in the market. In order to qualify for a professional account users must show a financial portfolio of over €500,000 and relevant financial experience. Professional Clients do not benefit from Negative Balance Protection and they may lose more than their invested capital.
Leverage is often described as a 'double-edged sword' because it can amplify both your profits and losses. Leveraged trading comes with a high level of risk and can often result in significant losses.
Demo and Islamic Accounts
A demo account is available that allows you to practice trading without risking any money. GKFX does not offer swap-free Islamic accounts.
Supported Countries
GKFX accepts clients from the majority of countries globally. Like most CFD brokers, they do not accept clients from the United States or from FATF (Financial Action Task Force) blacklisted countries North Korea and Iran. GKFX also does not accept clients from Belgium and the UK.
Daily Research Articles
Daily articles cover top stories in the market, for example 'Gold 2-week low before NFP'. The articles go further to recap what's going on in different markets such as forex, commodities and stocks. Some technical analysis of the markets is included in a chart at the end which highlights key support and resistance levels.
Weekly Videos
Weekly videos from GKFX are presented by Rich, their in-house analyst. He does a good job of explaining the highlights of the past week in the financial markets. Rich also covers key economic events and expectations for the upcoming week in succinct videos of less than 5 minutes.
GKFX also offers two popular research platforms, Trading Central and Autochartist, to all clients with a balance of over 1,000 EUR/USD/GBP.
Trading Central
Trading Central combines award-winning automated investment analytics and analyst research. Popular features include:
Alpha Generation. A pack of three indicators that represent market psychology and assist with identifying new trade opportunities and potential entry/exit points.
Analyst Views. Offers directional guidance in real time based on the analysis from industry experts.
Adaptive Candlesticks Scans for sixteen classic candlestick patterns, instantly on any chart.
Adaptive Convergence Divergence (ADC). Provides signals based on components including price lines, indicators and oscillators.
Autochartist
Autochartist scans CFD markets in real-time and alerts the user about trade opportunities. Key features of Autochartist include:
Daily Market Reports. Autochartist provides three reports each day with a market overview, opportunities and expected reactions to upcoming economic events.
Performance Statistics. This feature allows you to track the performance of chart patterns over the prior 6 months so you can identify the most successful among them.
Volatility Analysis. This feature provides an assessment of risk and assists traders in setting profit targets and stop-loss levels.
Messaging & Alerts. Autochartist can notify you about major economic events and chart patterns such as head and shoulders.
Education
GKFX offers video tutorials and articles, broken down into beginner, trader and expert categories. A good start has been made in the area of education, but the depth of materials is thin compared to the industry average.
GKFX Video Tutorials
Beginner video tutorials cover topics such as 'what is a pip?'. The choice of material here is good, but we would have liked to see more videos to orient new traders to the markets. The trader level explains topics such as order types. Expert level videos cover material such as how to draw trendlines. The videos are rather short at less than two minutes and in total there are only 14 across all 3 experience levels.
GKFX Educational Articles
Educational articles cover topics such as trading Bitcoin CFDs (Beginner level), how to use MetaTrader (Trader level) and risk management (Expert level). Like the videos, the articles are rather short and superficial. In total there are only 9 articles.
GKFX has also offered webinars in the past, but only 3 are archived and there were none listed as upcoming.
The Bottom Line
GKFX is a no-frills broker offering the popular MetaTrader platform. Different account types can cater to both beginners and active, experienced traders. Low fees (for example the absence of an inactivity fee), the availability of tighter spreads with Pro accounts and the free third party tools (AutoChartist and Trading Central) are among the positive qualities of this broker. GKFX could improve their performance with better customer service and more in depth educational offerings.
FAQ
GKFX is based in Malta. The company is located at the 5th floor Global Capital Building, Triq Testaferrata Ta Xbiex, XBX 1403, Malta.
---
GKFX is registered and authorised by the Malta Financial Services Authority (MFSA). Negative balance protection and a compensation scheme are provided to clients.
---
How does GKFX make money?
GKFX makes money via the bid/offer spread, swap fees and miscellaneous account fees.
---
How do I deposit funds in a GKFX account?
Accounts can be funded via digital wallet (Skrill), credit card (Visa or Matercard) or by bank wire.
---
What is the minimum deposit for GKFX?
For a classic account, the minimum deposit is $0.
---
How do I withdraw money from GKFX?
Withdrawals can be made via credit card or bank wire.
---
How long does it take to withdraw money from an account at GKFX?
It typically takes 2-5 days for withdrawal requests to be processed.
---
How much is the maximum leverage at GKFX?
The maximum leverage is 1:30. For clients designated as professionals, the maximum leverage is 1:200.
---
How can I open an account with GKFX?
Accounts can be opened via the company website within about 20 minutes.
---
What platforms does GKFX offer?
GKFX offers the MetaTrader 4 and MetaTrader 5 platforms.
---
What are the withdrawal fees at GKFX?
There are no deposit or withdrawal fees at GKFX.
---
Is GKFX good for beginners?
GKFX has good research materials that are helpful for beginners. However, we found their customer service to be below average for the industry.
---
Does GKFX offer a demo account?
Yes, a free demo account is available.
---
See GKFX Full Information
Broker General Information
Trading Features
Other Details
| | |
| --- | --- |
| | Malta |
| | 2015 |
| | MFSA (Malta) |
| | No |
| | 25 |
| | STP |
| | MT4, MT5 |
| | United States, Canada |
| | English, Spanish, Arabic, Russian, Portuguese, Chinese, Malaysian, Indonesian, Thai, Vietnamese, Korean |
| | 1:30 (MFSA) |
| | Wire Transfer, Skrill, Visa, Mastercard |
| | Wire Transfer, Visa, Mastercard |
| | 2 |
| | 20 |
| | Bitcoin, Litecoin, Ripple, Dash, Ethereum |
| | Crypto, Currencies, Commodities, Indices, Stocks, Bonds, Futures |
| | Yes |
| | No |
| | No |
| | Yes |
Trade With A Regulated Broker