Brokers
I² Investments Review 2017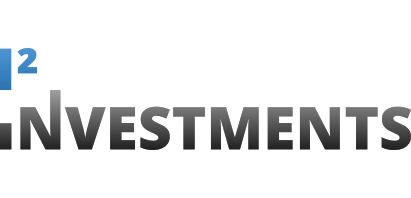 I2 Investments Video Review
I2 Investments is a new breed of financial services provider that have recently started to make their mark in the online financial trading industry, established in 2013. For beginner traders, the financial markets can be a very intimidating environment. Beginner traders often get overwhelmed trying to understand how the markets work. They also get stressed out when they have to decide on the leverage to use as well as picking the ideal entry and exit points for maximum profits. And its for this reason, many beginner traders are content just to let an account manager handle their trades, precisely the kind of service which I2 Investments is offering to their clients.
I2 Investments is classified as an Alternative Investments Direct Dealer which is offering trading services on financial instruments such as Forex, Gold, Crude Oil and Bitcoin. In addition, they also offer asset management services for investors who prefer a hands off approach. As a hybrid STP broker, I2 Investments is able to offer their clients prime liquidity and unimpeded access to more than a dozen exchanges in different markets from all corners of the world. Regulated by the BDC FSA, I2 Investments operates with full transparency and their performance is audited by Thomas Service Holdings Pty Ltd, an independent third party auditor based in Mulgrave, Victoria.
How I2 Investments Works
While I2 Investments does provide a proprietary trading platform for their clients who prefer to self direct their investments, the main attraction of I2 Investments' services is their asset management service. Although a relatively new broker, I2 Investments is already managing around €23 million of their clients' funds. Focusing on alternative investments such as commodities, forex, precious metals and Bitcoin, I2 Investments' team of analysts uses a proprietary strategy to ensure that its clients earn the highest possible returns on their investments.
The strategy which has been developed over a 20 year period is based on market news, input obtained from the central banks and other key economic data releases. In addition, technical analysis is also employed by I2 Investments' analysts to identify areas of support and resistance. The results of the analysis are then fed into an order flow data and pattern recognition software to generate possible trading signals. Nevertheless, it should be stressed that the ultimate trading decisions are subjected to a discretionary override if need be by a human overseeing the trading transaction. Using low leverage as to minimize the risk of potential losses, I2 Investments is able to execute an average of 3 to 7 trades per day.
Account Types
3 types of trading accounts are available at I2 Investments, Silver account, Gold account and Diamond account. The Silver account requires a minimum investment of €3,000 whereas the Gold account requires a minimum investment of €10,000. As for the Diamond account, a minimum investment of €25,000 is needed. I2 Investments doesn't charge a management fee for the account management service. Clients are however required to pay a fee based on the performance of the trading result. For the silver account, clients are charged a 15% performance fee on the net profits earned. For the gold and diamond accounts, the performance fee is only at 10%.
Customer Support
The customer support service at I2 Investments is provided on a 24 hours basis. Clients of I2 Investments can get in touch with the support team through email, live chat or the telephone. In addition to the global access telephone number +43 1 2297409, I2 Investments has also provided localized telephone support numbers for 17 different countries.
Traders are also invited for trader's team conference calls to ensure that all the trader's trading needs are met at all times.
Pros
Impressive Performance
Localized Support Service
Meet international broker dealer compliance requirements
Multiple Choices of trading accounts
Transparent Broker
Cons
Lack of information on trading condition
Lack of Trading Education
No choices of trading platforms
Conclusions
There is no doubt that I2 Investments is a different category of financial services provider. While the products offered are no different from what most brokers are offering, it is the asset management service which sets I2 Investments apart from all the other players in the industry.
Their performance has been impressive with a gain for more than 500% over 3 years and losing only 3 months out of a total of 38 months. Their average return per month was 17.5% with the worst drawdown at 12.73% and that lasted only a single month. In our opinion, I2 Investments is definitely worth a try.