Brokers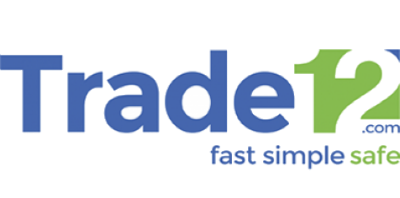 Headquarters

:

Marshall Islands
"They Offer Very Attractive Signup Gifts".
You can choose between an action camera, drone or spy wrist watch when sign up with them this X'mas
Pros

:
Attractive Xmas Sign up promotion

Cons

:
What's worry me is the fact that they are so new
"You Only Pay Local Telephone Charges For Calling Their Support Lines".
They have localized support for more than 20 regions
Pros

:
Extensive Support at the Domestic Level

Cons

:
Lack of promotional activities such as trading competitions
"Their Spreads Are Quite Competitive".
Lowest spreads starts from as low as 0.8 pip
Pros

:
Ultra Tight Spreads

Cons

:
They don't have any web based trading platform
"Very Attentive And Professional Support Team".
Their support team are multilingual and very dedicated
Pros

:
Professionally Trained Support Team

Cons

:
Live support is limited to the trading week
"a good broker".
i have opened an account with this broker 5 months ago, and i might say its one of the best i dealt with regarding the customer support and the account manager that follows me in almost every operation i do. Using my account manager's wise advices i succeeded in making some gains. But, i had a little problem while completing my withdrawal which they said would be done within 6 days. I thought it was broker's firm fault, but as i contacted the customer support guys they explained to me that i lacked two documents in order to complete my withdrawal. As soon as i could i provided the required documents and one day later the withdrawal was possible. If they operate within these conditions i think i will trade with them for a long time.
"OTTIMA SCELTA PER CHI INIZIA A FARE TRADING".
OTTIMA SCELTA PER CHI INIZIA A FARE TRADING E SIA PER I PROFESSIONISTI CHE POSSONO MISURARSI CON I COMPETENTI OPERATORI MESSI A DISPOSIZIONE DALLA SOCIETA' TRADE12

"Wide Range Of Trading Assets".
You can not only trade forex but also commodities and CFDs
Pros

:
Wide products coverage

Cons

:
Wish they were an ECN broker
"dontil".
Volevo cambiare il mio broker precedente per via della mancanza di supporto, sia dal servizio clienti che dal commercialista il quale si supponeva che mi avrebbe aiutato mentre avrei fatto le mie operazioni di mercato. Inoltre, il mio deposito si è abbassato in quanto ho fatto operazioni finanziarie di me stesso. Nel trading se non hai esperienza, hai bisogno di qualcuno che ti aiuti oppure che ti dia qualche consiglio sui segnali del mercato. Navigando sul web e costatando le recensioni sui broker ho notato che Trade12 aveva maggiormente ricevuto recensioni positive, quindi ho deciso di contattarli e saperne di più sui loro servizi e di come procedono con i traders. Adesso, sto aspettando una loro chiamata.
"Con l'aiuto del consulente si guadagna.".
Ultimamente ho letto sui forum alcune recensioni per diversi broker e quello che ho notato e' che tutte le persone hanno la voglia di guadagnare ma a nessuno piacce rischiare. Vedo che anche persone che non hanno idea del trading lo stanno facendo. Molti di loro dopo aver perso scrivono direttamente di quanto scarso sia il broker, ma secondo me il problema non e' il broker. Tutti prima di decidere di fare trading devono informarsi sui rischi, sui broker e sulle operazioni. Secondo me non e' la colpa del broker se le persone vedono il trading come un gioco. Io ho letto molto su internet, ho aperto un conto demo per capire la piattaforma e mi sono informato anche del broker prima di iniziare. Ho avuto anche un po' di fortuna perche il mio account manager e' davvero molto informato e non faccio niente senza prima chiedere a lui.

"Easy platform and reliable assistance.".
I've always wanted to try trading online. I started searching the web and found people who had left their reviews where some had lost money and others profited from it, that's why I decided to start with a minimum amount with a recommended broker. Being my first experience I might say it was neither a perfect one nor a bad one. Sometimes I lost and sometimes profited from the operations. After a couple of months, I nearly lost everything when my consultant was not available and I decided to operate alone in an operation I thought it might be profitable but I was wrong. From that point on I evaluated the option of changing broker. I was recommended trade12 as a broker and after I saw it even in a Barcelona match commercial I was convinced to give it a try. I first opened a demo account to try the platform and to get handy with it and after I understood how it worked I made my first deposit. An account manager assisted me from the start for a long time and I didn't have the same problem like the other broker. Apparently, I made the right decision changing my broker.