Trade12 User Reviews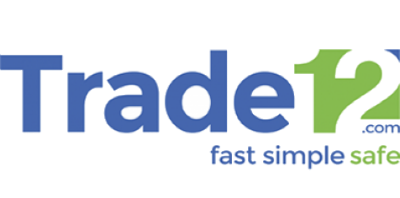 "Broker professionale".
I was cheated by several brokers who I thought were professional because they were regulated Consob but this doesn't make any difference on mine opinion. The difference is made by the company's policies. It can be not regulated Consob but by other entities, however, the important thing is knowing how to please the customer, understanding what he needs. This way a company can have happy customers and also a huge gain. When I started with trade12 I had just left another broker that made me lose everything, so I didn't trust trade12 either. Day after day while helping and explaining me the operations they earned my trust and when I received the first withdrawals I realized they were not like other brokers. They earn from my operations so they know how to treat me. I received a service that I have never found in other brokers. I don't care if it is not regulated by Consob. I have received some good gains and this is more than enough for me.
"They Offer Very Attractive Signup Gifts".
You can choose between an action camera, drone or spy wrist watch when sign up with them this X'mas
Pros

:
Attractive Xmas Sign up promotion

Cons

:
What's worry me is the fact that they are so new
"You Only Pay Local Telephone Charges For Calling Their Support Lines".
They have localized support for more than 20 regions
Pros

:
Extensive Support at the Domestic Level

Cons

:
Lack of promotional activities such as trading competitions
"Their Spreads Are Quite Competitive".
Lowest spreads starts from as low as 0.8 pip
Pros

:
Ultra Tight Spreads

Cons

:
They don't have any web based trading platform
"Very Attentive And Professional Support Team".
Their support team are multilingual and very dedicated
Pros

:
Professionally Trained Support Team

Cons

:
Live support is limited to the trading week
"a good broker".
i have opened an account with this broker 5 months ago, and i might say its one of the best i dealt with regarding the customer support and the account manager that follows me in almost every operation i do. Using my account manager's wise advices i succeeded in making some gains. But, i had a little problem while completing my withdrawal which they said would be done within 6 days. I thought it was broker's firm fault, but as i contacted the customer support guys they explained to me that i lacked two documents in order to complete my withdrawal. As soon as i could i provided the required documents and one day later the withdrawal was possible. If they operate within these conditions i think i will trade with them for a long time.
"OTTIMA SCELTA PER CHI INIZIA A FARE TRADING".
OTTIMA SCELTA PER CHI INIZIA A FARE TRADING E SIA PER I PROFESSIONISTI CHE POSSONO MISURARSI CON I COMPETENTI OPERATORI MESSI A DISPOSIZIONE DALLA SOCIETA' TRADE12

"Wide Range Of Trading Assets".
You can not only trade forex but also commodities and CFDs
Pros

:
Wide products coverage

Cons

:
Wish they were an ECN broker
"dontil".
Volevo cambiare il mio broker precedente per via della mancanza di supporto, sia dal servizio clienti che dal commercialista il quale si supponeva che mi avrebbe aiutato mentre avrei fatto le mie operazioni di mercato. Inoltre, il mio deposito si è abbassato in quanto ho fatto operazioni finanziarie di me stesso. Nel trading se non hai esperienza, hai bisogno di qualcuno che ti aiuti oppure che ti dia qualche consiglio sui segnali del mercato. Navigando sul web e costatando le recensioni sui broker ho notato che Trade12 aveva maggiormente ricevuto recensioni positive, quindi ho deciso di contattarli e saperne di più sui loro servizi e di come procedono con i traders. Adesso, sto aspettando una loro chiamata.
"Con l'aiuto del consulente si guadagna.".
Ultimamente ho letto sui forum alcune recensioni per diversi broker e quello che ho notato e' che tutte le persone hanno la voglia di guadagnare ma a nessuno piacce rischiare. Vedo che anche persone che non hanno idea del trading lo stanno facendo. Molti di loro dopo aver perso scrivono direttamente di quanto scarso sia il broker, ma secondo me il problema non e' il broker. Tutti prima di decidere di fare trading devono informarsi sui rischi, sui broker e sulle operazioni. Secondo me non e' la colpa del broker se le persone vedono il trading come un gioco. Io ho letto molto su internet, ho aperto un conto demo per capire la piattaforma e mi sono informato anche del broker prima di iniziare. Ho avuto anche un po' di fortuna perche il mio account manager e' davvero molto informato e non faccio niente senza prima chiedere a lui.

"Easy platform and reliable assistance.".
I've always wanted to try trading online. I started searching the web and found people who had left their reviews where some had lost money and others profited from it, that's why I decided to start with a minimum amount with a recommended broker. Being my first experience I might say it was neither a perfect one nor a bad one. Sometimes I lost and sometimes profited from the operations. After a couple of months, I nearly lost everything when my consultant was not available and I decided to operate alone in an operation I thought it might be profitable but I was wrong. From that point on I evaluated the option of changing broker. I was recommended trade12 as a broker and after I saw it even in a Barcelona match commercial I was convinced to give it a try. I first opened a demo account to try the platform and to get handy with it and after I understood how it worked I made my first deposit. An account manager assisted me from the start for a long time and I didn't have the same problem like the other broker. Apparently, I made the right decision changing my broker.
""LA SCELTA GIUSTA"".
Data la mia esperienza consiglierei di fare trading con trade12. Loro usano una piattaforma facile, questa cosa molto utile per i principianti. Una volta capito come funziona vieni aiutato da un consulente finanziario che ti consiglia delle buone operazioni da fare riguardo il mercato.
"Good Opportunity".
I have a degree in finance and I've been working as an accountant for 3 years now. A colleague told me a new way of making money apart the job on a daily basis, that was trading online. The concept was not new to me even though I wanted to gather more information regarding the topic. I searched on the web to find a broker to operate with. I found trade12, an interesting broker and I made my deposit. After I started reading reviews regarding trade12 experiences. I found some interesting yet not logical comments. People who blame the broker for a bad operation, or those who say that brokers only steal money. I have studied economics so I must say that is not to be blamed who is on the other side of the phone or the computer, it's just the economy that works this way. Not all the operations are positive ones. If the market worked that way, why would have we experienced the crisis we have now?


"No complains".
It hasn't been long since I started operating with them and I can't say for sure if it's a good broker. But for the moment even though it's the start it looks promising. They gave me the first deposit bonus and I've earned small amounts with only a few operations. Hopefully it continues like this even though I'm prepared for the losses that may occur as I used to trade with another broker before. It's not always possible to win, but I hope that the profits may surpass the losses.
"Molto informati".
Vedo sempre che la gente viene 'truffata' dai broker perché li hanno fatto perdere i soldi in operazioni andate male. Penso che chi ha provato per tanto tempo il trading online e che almeno è informato su come funziona il trading sa benissimo che non ci sono operazioni senza rischio. E' vero che per evitare le perdite elevate serve l'aiuto dell'assistente ma non sempre. L'assistente è solo una persona che ne sa di più ed è solo un aiuto in più. Ma la colpa non è tutta loro. Perché alla fine nessuno ti costinge a fare il depostio. E' responsabilità di chi vuole operare e prendere il rischio di perdere o anche di guadagnare. Uno deve essere cosciente di tale fatto.
"broker efficente".
Prima operavo con diversi broker e sinceramente quando ricevetti la chiamata dalla Trade12 non ero assolutamente propositivo ad aprire un'altro conto, ma devo dire che il tutto cambio' dopo essermi messo in contatto con uno dei manager della societa' dove per la prima volta ho riscontratto una conversazione che comportava tutti gli aspetti di un riscontro di esperienze e non il solito imporssi con atteggiamento da "so tutto io" da chi abbitualmente svolge questo ruolo. Ora posso dire che collaborare con la Trade12 e' stata un'ottima scelta e posso di certo dire che sono contento non solo della prestazione dello staff con cui ho avuto a che fare ma anche dell'estensione dei validi segnali puntualmente mandati.
"Spread alti in confronto ad altri broker".
Adesso che mi sono laureato voglio fare qualcosa che mi dia ulteriori guadagni tranne il mio lavoro siccome ho uno stipendio minimo perché sono senza esperienze lavorative. Sono venuto a conoscienza del trading online. Per parechio tempo mi sono informato perché non voglio rischiare quei pocchi risparmi che ho accumulato. Ho aperto un conto demo con trade12 e per il momento opero lì. Vedo che la maggior parte delle operazioni che faccio sono positive. In confronto agli altri broker ho notato che li spread che ofrono sono più alti. Penso che questa settimana aprirò un conto reale per iniziare ad operare insieme all'aiuto dell'account manager.
"Condizioni Favorevoli".
Faccio trading da anni e posso dire che nell'ultimo anno la mia esperienza e' migliorata tantissimo e questo grazie al nuovo broker. Prima operavo con la PFX una esperienza proprio da dimenticare. All'inizio chiamavano molto spesso per aprire il conto e depositare, poi dopo aver depositato non rispondevano neanche alle mie chiamate facendomi perdere una gran parte del mio deposito. Dopo ho tentato di contattarli per prelevare i soldi che erano rimasti nel mio conto ma nessuna risposta. Ho chiuso con loro perdendo tutto il deposito e ho deciso di cercare un nuovo broker sul web, dopo alcuni giorni di ricerche ho visto che trade12 aveva una valutazione abbastanza alta e anche delle condizioni piacevoli. Ho deciso di provare con loro e da quel giorno tutto e cambiato, sono puntuali, gentili e ti aiutano tantissimo.
"Broker Consigliatissimo".
Consiglio la Trade12 ha veramente dei punti piu' che favorevoli su cio'che uno puo' cerchare da un broker. Io opero con loro da circa tre mesi e mi trovo veramente bene posso dire che inizialmente ero scettico visto che era una societa' nuova nel mondo del trading ma per mia sorpresa sono molto affidabili e seri. E cio' che per me e' importante e' il fatto che non ci sono quote di Rollover o spese di ritiro che tra l'altro avviene puntualmente. ..
"Pleasant service".
My experience in trading online started with Plus 500. At the beginning, they treated me as any client would desire but this lasted until the moment I refused to expand my account when they asked for it. So, I ended up doing any operation on my own as I didn't receive any more signals from my account manager and they returned my money after a long period. Now I trade with trade12 and I can say since I've been with them for quite a long now that it is a professional company and despite the category of trader one belongs, they make no differences and always follow you on everything.
"I tutorial gratuiti sono un vantaggio per i principianti.".
Siccome sono laureato in economia, sono interessato a questo tipo di guadagno. Ho cominciato a raccogliere delle informazioni riguardo diversi broker e i mercati perche' voglio cominciare anch'io il trading. So benissimo che non e' semplice e per questo sto cercando per un broker che aiuta. Ho controllato sul sito di trade12 ed ho visto i tutorial gratuiti, siccome vedo il loro banner su investing credo che sara' un broker serio e cominciero con loro. Ho letto anche su siti di finanza ed ho visto che si dicono buone parole.

"Piattaforma veloce".
La cosa che mi e' piaciuta' di piu' di questo broker e' il fatto che diversamente da altri usa una piattaforma professionale e che ha un'ottima prestazione e avendo avuto problemi nel passato con altre societa' e' un ottimo punto a loro favore. Oltre a questo ovviamente anche le condizioni e lo spread sono piu' che equi sia sulle valute che i futures.
"Muito Atenciosos, Seguros e com muitos instrumentos".
vc tem o suporte do analista quando precisar, empresa muito segura aos investimentos. vale a pena
"UTENTE".
STATE LONTANI DA QUESTO BROKER !! SONO DEI TRUFFATORI !! NON RIAVRETE PIU' I VS. SOLDI !
"L'inizio sembra buono.".
Non credevo alle ads di google che dicono di guadagnare da casa fino al momento che un mio amico mi ha spiegato come farlo. Ero comunque scettico e non ero interessato di cominciare pero' lui mi ha mostrato i suoi guadagni. Ho subito aperto un mini conto con trade12 siccome quello era il broker con il quale il mio amico stava operando. Ho operato prima con il conto demo per creare un idea della piattaforma e poi ho aperto il conto. Normalmente mi hanno dato il bonus promesso e ho usufruito anche delle 5 operazioni protette.

"trade12".
Con trade12 posso dire di avere avuto una buona opportunità non solo di imparare qualcosa in più ma anche riuscire a guadagnare qualcosina e sentirmi più indipendente. Io sono una mamma a tempo pieno ed è inutile dire che il tempo può essere veramente un assassino. Ovviamente che i lavori a casa non finiscono mai e badare a due piccoli bambini e più che impegnativo, ma ci sono quei momenti in cui ti senti vuota e non realizzata come persona. Posso dire che con il trading online mi sento più indipendente perché' alla fine mi posso permettere cose che prima non potevo. E la società a cui faccio affidamento non mi ha mai delusa, sono molto contenta sia della loro formazione che dei loro servizi.
"Reliable broker".
I have been trading in financial online markets for some years now. I have tried different brokers but not all of them have satisfied my needs. The last broker I chose which is the one I still operate with is trade12. I started trading with this broker from the first months it entered the financial market and I have never changed it. My intention was to find a new broker that wouldn't made me go through all the problems that other brokers have with poor operations and fictional withdrawal requests. I can say that I have found it and even though trade12 was new in the market, its consultants were really prepared. It seems that it has hired really competent staff and for me it is a big difference that alters companies from one another, not to mention the other favorable conditions like the low spreads that are a plus.

"trade12".
Después de haber probado diferentes corredores en estos dos años de experiencia, admito que este corredor ha encontrado un equilibrio entre profesionalidad, habilidad y cortesía. La información que proporcionan es muy correcta y útil. Los chicos de atención al cliente son educados y pacientes, parece que nunca se cansan de mis preguntas. Cuando mi gerente de cuentas llama, sé que debe haber alguna operación grande que hacer
"Julie".
"This company is not real and is not regulated. All they do is steal the money you deposit. They don't allow for any withdrawals. BEWARE !!!!!!"
"Buen corredor".
He tenido algunos malos momentos con este corredor, pero nada comparado con el corredor anterior. Aparte de esto, todo lo demás parece estar bien. Después de hacer mi depósito recibí mi bono como me habian prometido, los consultores son muy profesionales y hay un buen beneficio. Mi consultor es confiable y siempre me envía señales sobre operaciones rentables. Nos mantenemos en contacto todo el tiempo a través de Skype. Se siente bien hacer comercio con este corridor, tomando en cuenta que en mi anterior corredor eran todos poco fiables
"Good assistance!".
They have good service.
"Broker che ti aiuta tanto".
Ho ricevuto una chiamata da loro e mi sono sembrati gentili e seri. Il ragazzo con il quale ho parlato si vedeva che era informato perche mi ha fatto capire il funzionamento del trading in una sola chiamata di 10 minuti. Mi ha fatto aprire un conto demo per vedere la piattaforma e fare un po' di pratica prima di cominciare. In piu' dopo la pratica con il demo mi ha detto che partecipero' su un corso formativo e potro' cominciare quando mi sentiro' pronto. Solo il servizio di formazione che ti danno prima di cominciare vale piu' di 1000 euro e loro te lo offrono gratis. Ho visto anche le recensioni su questi forum e quasi tutti sembrano soddisfatti. Molto probabilmente cominciero'.