4 Reasons Why Cloud Token Cryptocurrency Will Succeed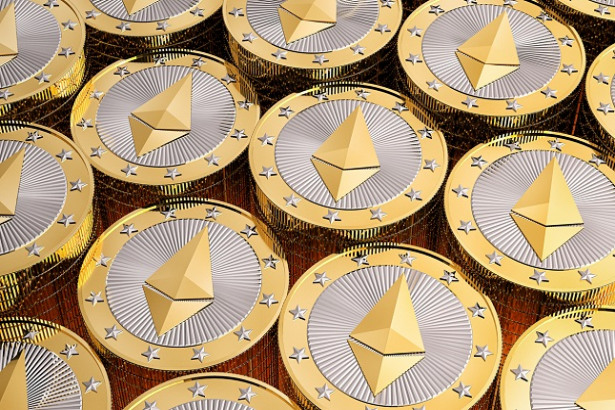 Millions of businesses have opted for cloud computing enabling employees to work from anywhere on any device. This is the new normal for any SMBs, with bigger corporations also seeking to reduce costs by enabling employees to work from home. Fewer desks, less rent, no need to buy expensive in-house servers and employ someone to maintain them. It's not unusual to connect with colleagues worldwide at an agreed time that (almost) suits everyone. Cloud services also offer a safety net – With the risk of physical damage to servers, natural disasters, electrical outage and worse that can potentially close a site, the sensible option is to store and run a business from the cloud.
With the cost of cloud services ever increasing and making it impossible for SMBs in emerging markets to reach their potential, Cloudwith.me, based in Dublin's tech hub, saw an opportunity to decentralize the cloud and make it accessible to all.
To fund this vision, Cloud With Me launched the cryptocurrency Cloud Token. Cloud Tokens (CLD) are set to hit main Bitcoin and Altcoin exchanges starting from the 21st of September when their price may start to skyrocket due to buyer demand in the token that aims to finally decentralize cloud services. The important issue here is not only distributed computing, it's the ability to have a working network that is responsible for the decentralized compensation for the usage of the computation. The Ethereum blockchain technology allows a way of compensating individuals (with Cloud Tokens) for giving their computation power to the decentralized cloud.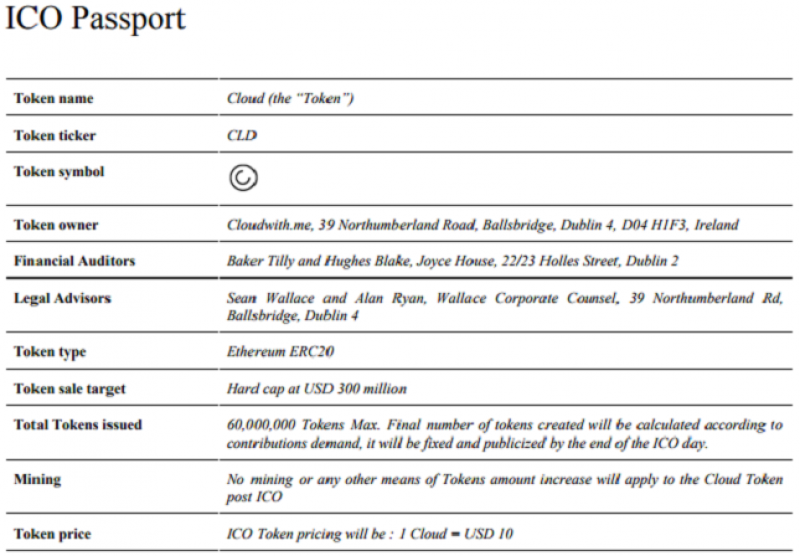 As written in the Cloud Token White Paper: The cloud-hosting space is currently very far from perfect competition. It has been described by some as an oligopoly: a market dominated by a handful of major players, where no new player of any meaningful size can enter. An oligopoly has a natural tendency to drive prices way above what they might be in a truly competitive market.
The Initial Coin Offering (ICO) for Cloud Token closed on August 25th. Tokens are currently still available for purchase before trading begins on currency exchange sites on September 21st.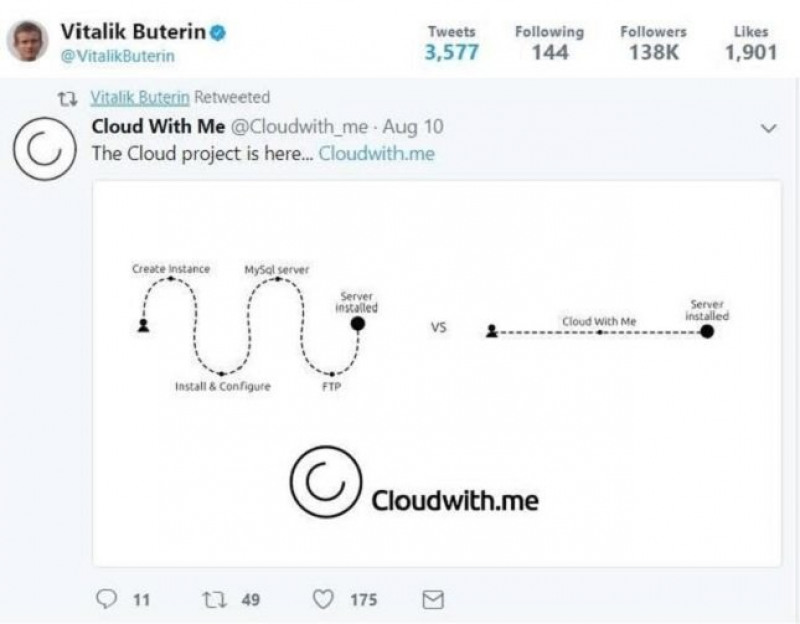 The global interest in Cloud Token can be attributed to the 4 following reasons:
Decentralized Cloud Services
With other blockchain based cloud services launching their own cryptocurrencies (such as Storj, Golem, and iExec), Cloud Token may not be considered unique on first appearances. As Cloud With Me's co founder and CTO explains in his blog, the difference is in the appeal to the masses. This is not a cryptocurrency that alienates the less technologically advanced. Their objective is to make cloud services available to everyone – regardless of tech experience, at a significantly reduced rate (reduction predicted at 94% at the 3-year mark). Globally, those that had previously been priced-out will be given access to an "open playground".
"The goal is to create a decentralized peer-to-peer cloud-based ecosystem that will enable millions of people globally to share, operate and get the financial benefits from any cloud service and application directly between them in a trusted and efficient manner; from music to social insurance and investment services, in a wholly secure and private environment. We call it the Crowd Cloud." Asaf Zamir. Co-founder and CTO
The funds raised through the sale of Cloud Token will be used to deploy a global GridNode infrastructure – The framework for building the Crowd Cloud.
Easy As 1-2-3: Decentralized Cloud Services And Payment System For The Masses, A Simple Yet Brilliant Project
Earning Potential
Millions of devices across the world will be able to contribute redundant computing power to the cloud. While you're sleeping, your laptop, phone, computer, etc can donate spare processing power to a communal decentralized cloud through a GridNode assigned to you. Cloud services within this ecosystem will be monetized with Cloud Tokens. Contributors will earn a continuous income for donations, and buy any cloud services needed at a fraction of the cost.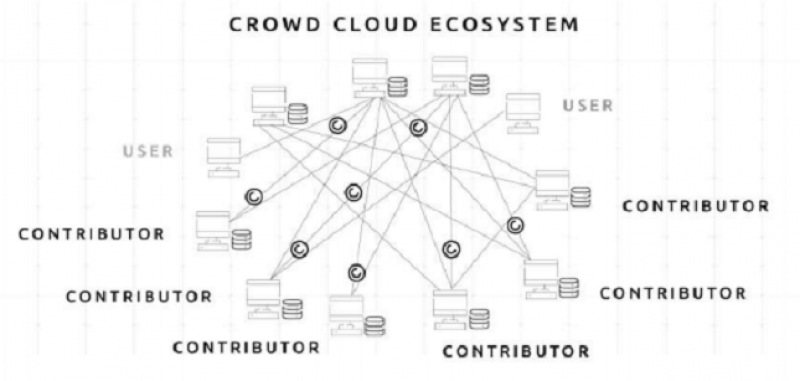 The Cloud Token project roadmap has a defined 3-year plan, with the goal of compensating contributors in year 1:
Ringo – Seeding
ICO + 0
Use Cloud tokens to access selected cloud services at 50% cost reduction and increase accessibility
Kickstart the development of an open GridNode software component
Bootstrap community processes to define 'Harrison' phase components
Harrison – An Open Playground
ICO + 12 months
Anyone can become a GridNode owner and receive compensation over blockchain
Owners of experiment applications can deploy them to the open grid
First launch of all services that are critical to supporting an open grid
McCartney – A Dependable Grid                
ICO + 24 months
Safely deploy applications that include sensitive information
Elastic compute, request routing and content delivery allow applications to scale globally
Some GridNodes deployed as tamper-proof appliances leveraging
Lennon – Expansion
ICO + 36 months
The decentralized grid becomes a mainstream cloud hosting platform, addressing a significant portion of cloud computing cases
Many GridNodes are deployed as tamper-proof appliances that leverage Trusted Computing technologies
Applications can comply with selected domain-specific regulations
Immediate Liquidity
This is very rare for an ICO – The usual waiting period is around 12 to 36 months as creators rely on funds raised during the ICO to build a prototype, allowing the tokens/coins to be used.
Astutely, the liquidity is created by the company itself. Cloud With Me is already a successful business, providing a service that streamlines the process for SMBs installing cloud servers. Their customer base is global, and its success is credited to their simplified approach and removing the need for technical expertise. Investors of Cloud Token can immediately use tokens to buy half price Amazon Web Services (AWS) and Microsoft Azure cloud services through their site. This created a demand for tokens long before they are scheduled to hit exchange websites on September 21st, 2017.
If cloud services are not high on the list of an investor's needs, the Cloud Token wallet also allows the exchange value to be monitored and tokens traded for Bitcoin, Ether, and USD.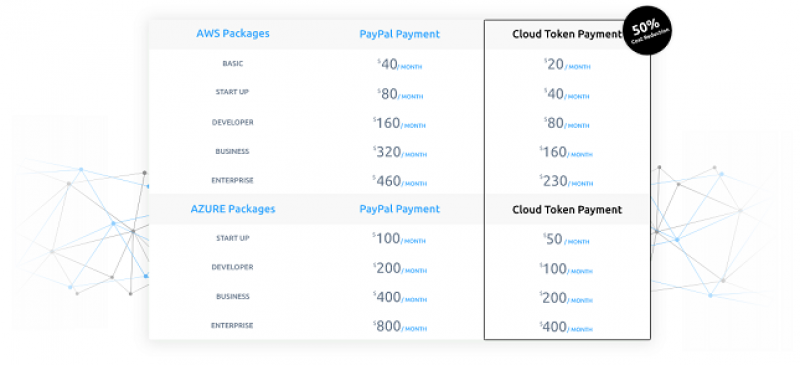 You Can Now Buy Tokens With a Credit Card
A first for any ICO, Cloud Tokens can be purchased by credit card and wire transfer. For anyone new to buying cryptocurrency, the process of creating a wallet and finding a secure avenue to invest is overly complex and often a deterrent. By simplifying this process, Cloud With Me has achieved their tagline: "The first ICO for all".
Tokens are currently still available for purchase before trading begins on currency exchange sites on September 21st.
Important Cloud Token Info
Initial Cloud Token price: 1 Cloud = 10 USD
Buy Cloud Tokens With Credit Card!
Buy AWS and Microsoft Azure cloud services with a 50% discount through Cloud With Me.
To buy cloud tokens go to Cloud with me