The EUR/USD reversed course this morning after trading down to 1.2164 earlier in the trading session. Technically oversold conditions helped contribute to the rapid turnaround along with speculation that the central banks are planning more aggressive approaches to stimulating the global economy. 
For much of the trading session the Euro was hovering near its lowest level since June 2010. There was some light selling pressure after Moody's downgraded Italy's debt, but short-sellers couldn't drive the market lower. This triggered a short-covering rally which has led to the slight gains at mid-morning. 
China reported second quarter Gross National Product in line with expectations. This news may have been the catalyst behind the short-covering as stocks and commodities rallied fueling demand for higher-risk currencies.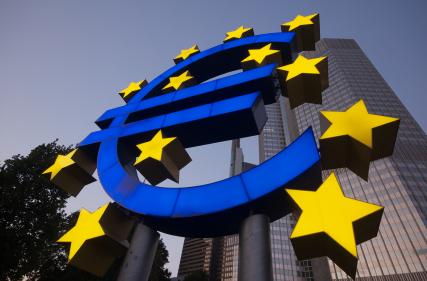 Despite the rebound in the Euro, the trend remains down and showing no signs of changing. Until the bearish story changes, each rally in the Euro is likely to be met with selling pressure. 
The rebound in demand for higher yielding assets is also driving up the GBP/USD, Gold and Crude Oil. Since Wednesday, these three markets have been under pressure since the U.S. Dollar surged following the release of the Fed minutes. This trend continued at one point this morning following the release of better-than-expected U.S. Wholesale prices. 
This news should've triggered more of an upside reaction in the U.S. Dollar since it basically reaffirmed the Fed's stance to leave out additional stimulus at the moment. Instead of rallying, the dollar weakened on profit-taking, driving up demand for commodities priced in dollars like Gold and Crude Oil. 
In spite of today's rally in Gold, this market remains the most difficult to understand because of the conflict between traders and investors. There seems to be a clash between those who believe Gold is a reserve currency and those who think it's an investment. Today's strong rally comes on the heels of a near breakdown on Thursday. Today's over $20 rally is also a combination of short-covering and bottom-picking. 
Crude Oil is also trading higher and probably the only commodity that weakened a bit this week but managed to remain in an uptrend. Supply is still too high and expected to grow because of the slow down in the global economy. However, speculators are supporting this market because of a threat to the supply from Iran. 
Today's reversal down in the U.S. Dollar and up in higher-risk assets is fueling all of the action today. Although the turnarounds are impressive, for the most part, they represent position squaring rather than changes in trend.