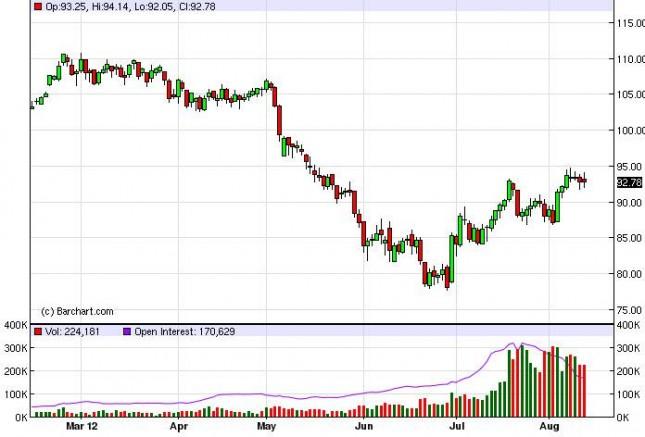 The light sweet crude markets had a fairly quiet Monday session as there were no headlines to push the markets around. The $95 level still continues to be rather resistive, and it is worth noting that it is the 50% Fibonacci retracement from the downfall during the month of May. Because of this, there is the possibility that we have seen a short-term pop in this market.
However, we feel that the $100 level is a much more significant resistance point, and as such think the $95 could give way sooner or later. This of course will be predicated upon headlines out of the Middle East, and the actions of the Federal Reserve as far as monetary easing is concerned. Right now, there seems to be anticipation of the Fed moving but we all know this going to happen yet.
In the meantime, we think that this market will a slightly positive bias but will also be set to have fits and starts from time to time over the next couple of weeks. In general, we feel that the $95 level needs to be cleared in order to buy this market, and as far as selling is concerned we need to see the $84 level give way.