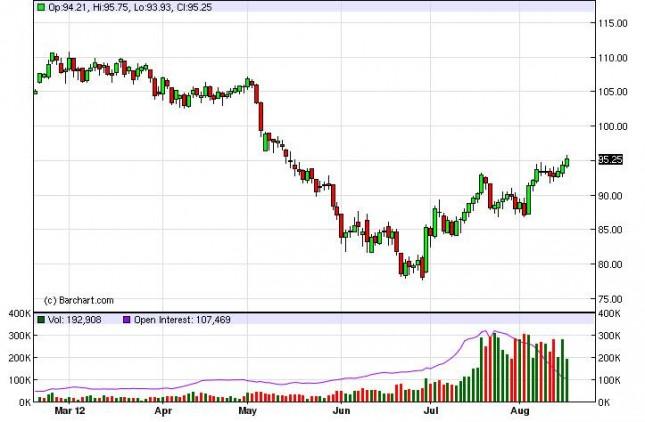 The light sweet crude markets had a bullish session on Thursday as the $95 level finally gave way. This was the trigger price for us to start going long this market again, and as such we did. As we close above the $95 mark it does look like we are going to head to $100 a barrel.
This is more than likely in response to the anticipation that the markets seem to have based upon possible quantitative easing out of the Federal Reserve. Whether or not it's about to happen doesn't really matter, it's simply a matter of market perception. Right now, the market thinks that the Federal Reserve will act.
Obviously, if they do not act in September this would strengthen the dollar greatly. This of course would push the value of oil down, and as such would absolutely tank this market. However, the Federal Reserve does have a long history of giving the markets what they want, and as such it appears that the uptrend will be justified eventually. We did buy oil at the daily close, and you plan on holding on until the $100 level. As for selling, there is simply no reason to do so at this moment.