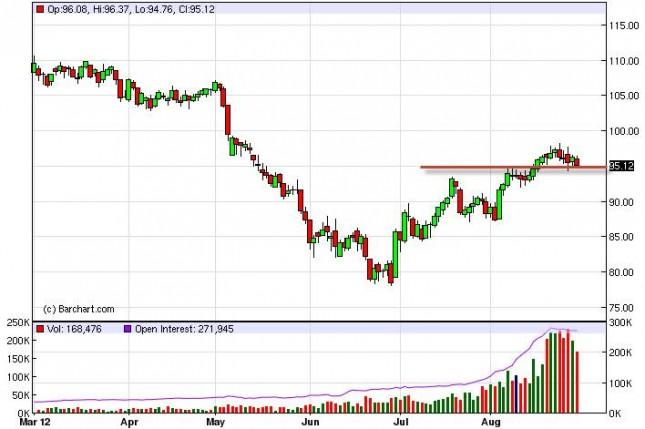 The light sweet crude markets fell during the session on Wednesday, but remain above the $95 level that looks so supportive. The market is currently consolidating after a significant move higher, and still looks like it is lacking direction in the short term.
However, it does look like we could see a bounce from the $95 level to the $100 level. Once we get as high as $105 a barrel, it becomes very difficult for the market to continue to gain. Because of this, we think that there is about $10 left in this move higher. On the other hand, there is a serious lack of demand for crude oil at the moment, and as such this could weigh upon prices.
We look to buy this market on supportive candles just below at the $95 level, but also look to sell if we manage to break down below the $88 level. Until then, it looks like we could see a very choppy short-term market.