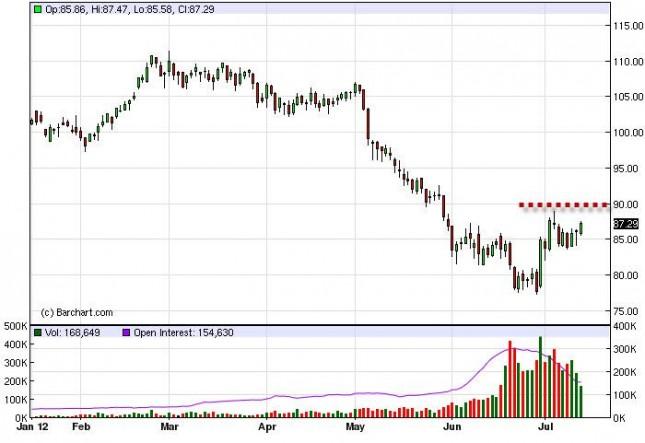 Light sweet crude markets rallied on Friday as the hammer from Thursday was triggered in order to sell more by orders. The shooting star from last week however, will remain being resistive. The $90 level above that should also be resistive as well, and we think that the area will give the markets in trouble.
If the bullish traders can break above the $90 level on a daily close, we would become bullish of this market all the way up to the $100 a barrel level. However, if we can manage to break down below the $84 mark, this would end up being a bearish signal and could see us selling off to find the $78 handle. If we break below that, we would become very, very bearish.
At this point in time, we are essentially waiting to see what happens at $90 in order to make your next trade. We are currently flat of this market, and will remain so until we can either close above $90, or below the previously mentioned $84 level.