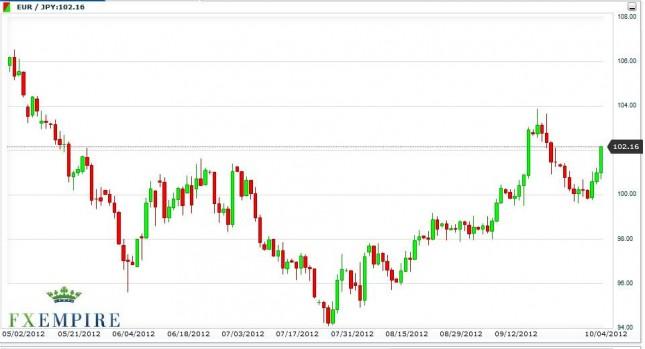 The EUR/JPY pair shot straight up during the session on Thursday as the bullishness in this pair continues. We suggest that the 100 handle is now the floor in this market, and as such we think that this pair is heading towards the 105 handle.
The candle is closing out at the very top of the range, and this does break above a significant shooting star back in May that The markets lower. Granted, that shooting star have been broken out above before, but this only solidified the bullishness in this pair.
Going forward we are buying pullbacks in this market based upon short-term charts, and fully expect to see at the very least the 104 level challenged again. As for selling, we would need to see a daily close well below the 98 handle, something a looks very unlikely at this point in time.