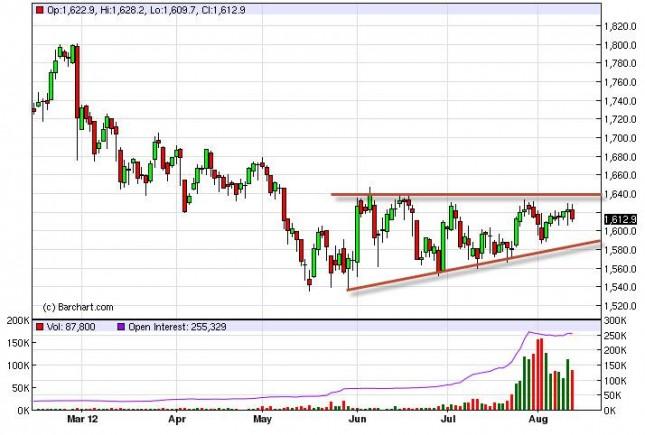 The gold markets fell during the session on Monday, although it should be stated that it was just 0.6% by the end of the session. This looks more like consolidation than any type of move to the downside to us, and as such we still think that value can be found in gold and especially so every time we get close to the $1600 level.
The lows have been getting higher over time, so it is interesting to see the pressure looks like it's building upon this marketplace to breakout above the $1640 level. Once that happens, we think that gold will run to the $1700 level, and then perhaps even as high as the $1800 handle.
We are bullish of gold only because we know so many central banks are getting ready to start firing up the printing presses, and this is almost always good for hard assets such as gold. We also know that the $1500 level is massive support, and as such we think that the next major move will be up. However, we need to see the $1640 level give way in order for us to be completely comfortable with not only buying gold, but holding it as well. As for selling, we are doing that quite yet and would need to see a daily close well below the $1500 handle.