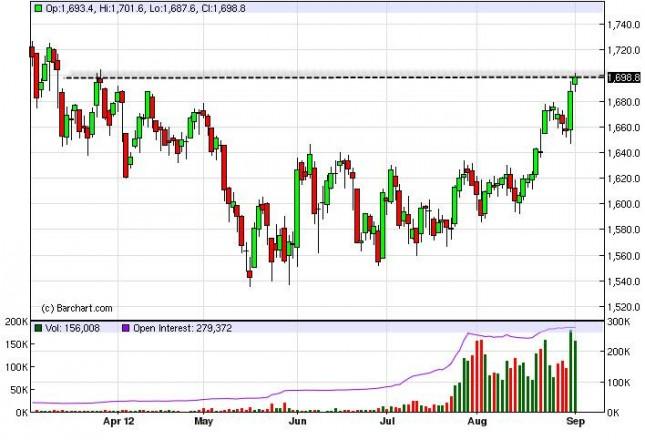 The gold markets had a strong session on Tuesday again, as they pressed against the $1700 level. The market simply looks far too strong to even consider shorting at this time, and as such we are only buying gold going forward. We see the $1640 level as a floor in this market now, and will continue to buy pullbacks going forward until we hit our first major target of $1800. In the long run, we think $2000 is more than likely to be hit in this market, and as such we are even willing to hang onto a portion of our trade as a long-term investment.
As for selling, any fall in the price of gold should only invite buying, not selling. This is far too strong of a market to try and short, and as such we think that until we see a daily close below the $1500 level, shorting is absolutely impossible.
With a little bit of patience, you can wait until we get the pullbacks that show support in order to go along of the gold market. This has worked for over 11 years now, and there is absolutely nothing fundamentally, or on this chart that suggests that this is about to change.