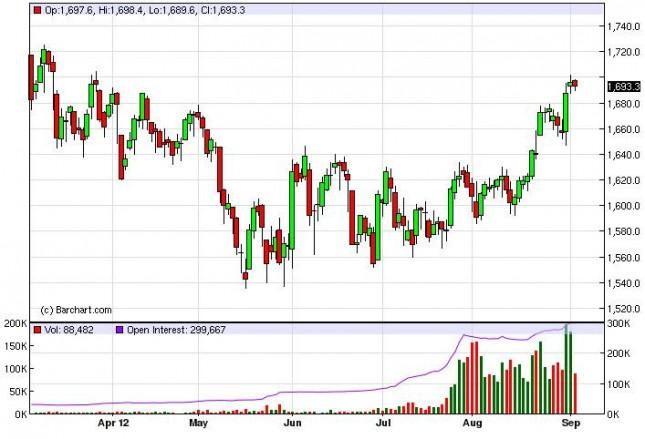 The gold markets had a fairly quiet session as the $1700 level continues to hold as resistance. However, this will only be a temporary blip on the radar so to speak, and as we go much higher in this market. Because of the bullishness on this market over the last 11 years, we are buying the dips as the gold markets continued to impress.
Central banks around the world are printing more currency, and as such it should devalue all of them. In a race to the bottom, the only currency that wins is gold or other precious metals. Gold will be the most common way to play against the weakening currencies of the world, and as such we expect quite an explosive move.
We continue to buy pullbacks in this market unless we see a break down below the $1500 level. This seems highly unlikely at this point in time, and in fact we believe that we will see $2000 long before we see $1500.