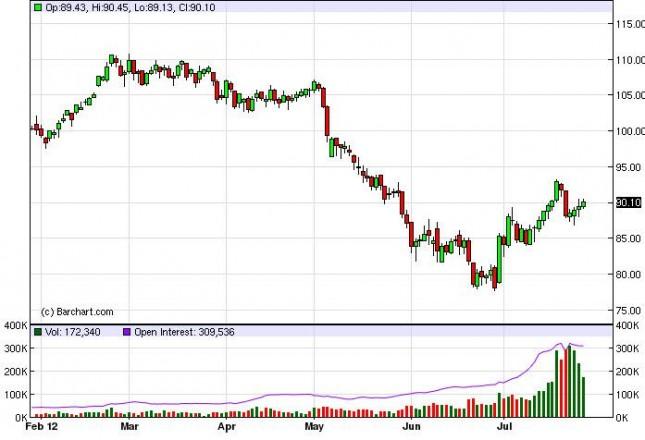 The light sweet crude markets had a bullish session on Friday, after bouncing off of the $88 level on Wednesday. The market does look rather supportive at the $88 area, and as such we think that the next move will be higher. There is open speculation of the Federal Reserve easing now, and adding to that is the fact that the European Central Bank should be doing so as well. This of course will drive demand for hard assets.
We think that this is a buying opportunity, heading up to the $95 level at the very least. We could actually see a move up to $100 barrel, but at that point in time we would be quick to take profits as there are many headline risks out there right now.
As far as the downside in this market, it's hard to see it at this moment in time. We see a large cluster of support between the $84 and the $88 levels, and as such are going to be very hard-pressed to sell crude oil. In fact, we would have to see a daily close below the $84 level in order to get short of this market now.
Keep in mind however, that a lot of this could be based upon the idea of central bank easing. But there suddenly reversal of thought or a comment that makes it appear less likely, there's a very good chance that the Dollar will gain, sending oil prices lower.
In order to get above the $100 a barrel level, we feel that it will take an escalation of tensions in the Middle East at this point in time. This is predicated upon the idea that there simply isn't enough demand out there for crude oil at this moment. The industrial demand has been decimated, as economies around the world are slowing. This appears to be a purely liquidity driven rally. Is because of this, and the fact that there isn't a fundamental reason for oil to the higher that we are going to be very quick to take profits once we hit resistance.