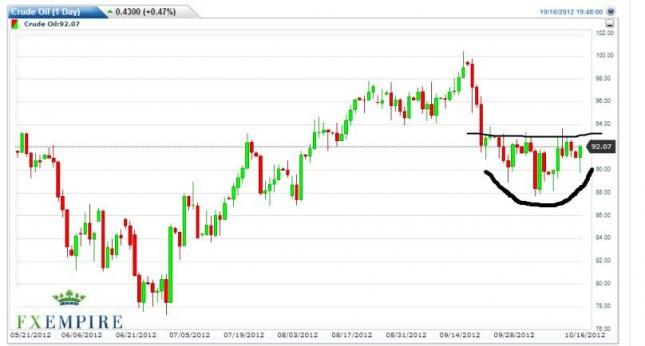 The light sweet crude market initially fell during the Tuesday session, but found quite a bit of support near the $90.00 level. This area should continue to offer support, and it now appears that we are trying to form a bit of a base that extends all the way down to the $80.00 level.
With all the problems in the Middle East, a headline can of course come through and push prices much higher. Nonetheless, we do have a Federal Reserve that is printing currency left and right, and as such body should get a bit of a bid over time. The light sweet crude market will course be one of those commodities as it is highly sensitive to what the Federal Reserve is going with the US dollar.
With all of this in mind, we think that a break above the highs for the session could be bought, and most certainly a break above the $94.00 level would be bullish and buyable as well. In fact, we only look to buy light sweet crude, and not to sell it at all. We think that although the demand is fairly low, the truth is that the currency wars that are currently going on will drive the price of oil much more than anything relating to whether or not it is needed.
We think that going forward this market will more than likely bounce around between the $90.00 level and the $100 level above. In fact, we believe that we will be sideways in this market overall for the next month or two. With that being said though, we are very cognizant of what a break down in this market would look like as a daily close below the $88 level would have us selling. Also, we would have to admit that the market has broken out to the upside if we managed to get a daily close above the $100 handle. Beyond that, we think most of the trading will be short term and bouncing around between these levels. Eventually though, we will breakout and light sweet crude will make it very obvious in which direction it wants to go.