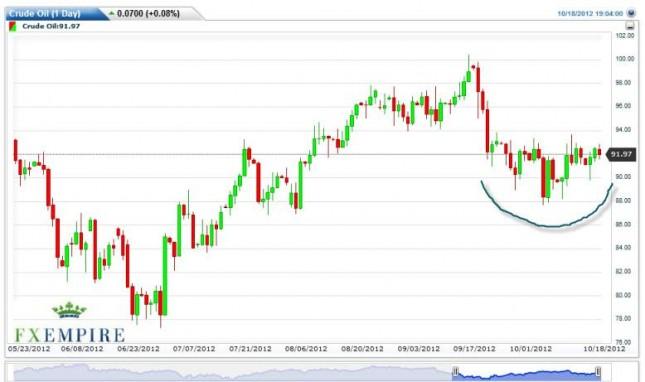 The light sweet crude markets had a very quiet session on Thursday as we continue to tread water right around the $92 handle. The recent action in this market does look like it's trying to form a bit of a base, and as such we do expect higher prices.
The $94 level seems to be the trigger for further buying. If we can get above that level, we think this market goes to the $100 level in relatively short order. However, there are significant risks for headline shocks coming out of the Middle East right now, and as such it would be surprising to see this move happen rather rapidly.
We would be long of oil via ETFs at this point as the leverage of a futures contract could cause quite a bit of uncomfortable losses. Once were above the $94 handle, at that point we are willing to add on more leveraged position. It isn't until we clear the $88 level to the downside that we feel selling is possible.