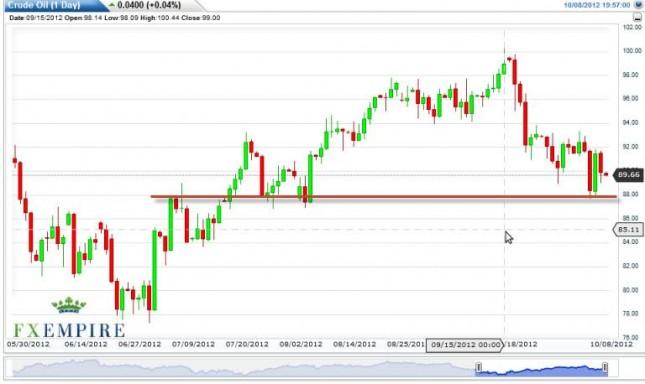 The light sweet crude markets fell during the session on Monday as the markets continue to consolidate right around the $90 handle. This market looks rather supported at the $88 level, and as such we think that the downside move is somewhat limited at this point in time. We certainly will need to build up more pressure to the downside in order to completely break down light sweet crude, and we also think that it is only a matter of time before some type of headline shock reaches the markets.
However, we do have specific levels that we need to watch out for. In the meantime, we think that this market bounces around between the $88 and the $92 levels. This will be great for range trading, but will be difficult for traders that are looking for a longer-term view at the markets.
Over the next couple of sessions, we see absolutely no catalyst that will push the markets in one direction or the other. We also see quite a bit of support at $88, and this will take a bit of an effort to overcome. We think that short-term trading will be the way to go over the next several sessions.