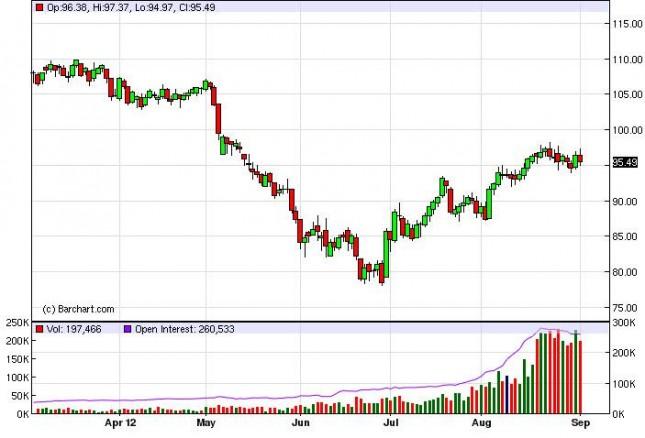 The light sweet crude markets had a poor showing on Tuesday as price fell back down. The current area looks like it is trying to form a little bit of a base just above the $95 level, and this could simply be an area that buyers continue to step into the market in order to push prices up to the $100 level.
While the recent action hasn't exactly been inspiring, we certainly aren't going to be shorting this market anytime soon. Because of this, we are looking for some type of supportive or bullish candle in which to go long. We think that the market will aim for $105 in the near term if we can get some momentum to the upside.
As far as selling this market, we will not do it at this point in time as the momentum has been so bullish. It would literally take a break of the $88 level in order for us to start thinking about it.