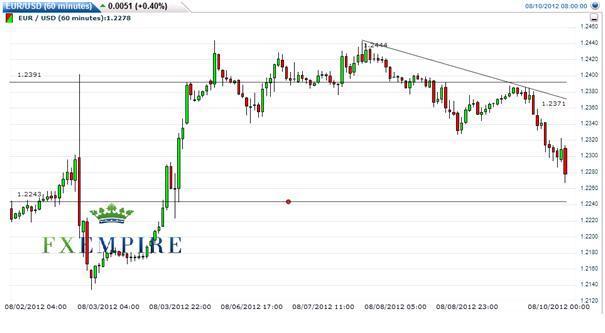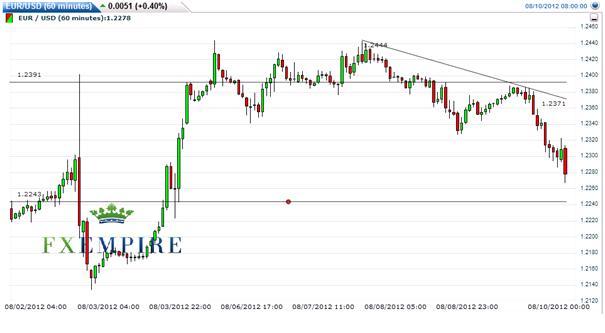 EUR/USD 1hour Data
The EUR/USD has fallen pretty much today and probability has sided to the conclusion of articles lately to short at rallies. As mentioned in the article EUR/USD 9 August 2012: Take Cue From London Session Today 1.2390 remained as our resistant level as the EUR/USD plummeted through London and New York Sessions.
More Room for Decline
The last candlestick- a prominent seller dominant signal may indicate further decline of this pair. A viable support level can be seen on 03 August 2012, 1.2240 level where strong buy interests were spotted after a retracement from the uptrend. Do expect a period of drifting in price from the point of writing till the London open the next day as price has fallen relative fast and deviated strongly from the downtrend line drawn.
In the past, when US experiences bullish news, all major pairs would rise against the greenback. This time round, it is just the opposite! People are refusing to buy the Euro dollar for a good reason may suggest short term trend to point downwards and go in line with its intermediate trend.
Conclusion just felt stronger today as the Euros fell and is in line with my consistent view of the intermediate downtrend.