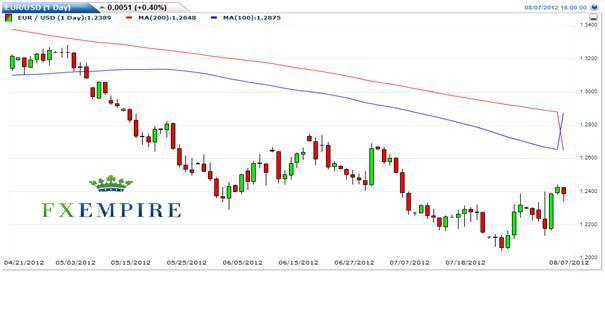 EUR/USD Daily Chart Red Line representing 200Moving Average, Blue Line representing 100Moving Average
All forms of technical or fundamental entry-exit strategies has to be accompanied by good win amount and high opportunity in order for us to drive out emotions in trading and be confident in what we are doing. It is definitely dangerous to pick up a few nice technical tools and start evaluating the situation. Yes, they do tell you the current market state, but the confidence to make decision is just not there. For example, How do I know whether it work out this time round? It has to be time tested. It is all about probability and having a system that works with the probability is essential in giving us confidence and direction in the market without emotions of the ups and downs.
Using a trend following system to assess today's EUR/USD Market: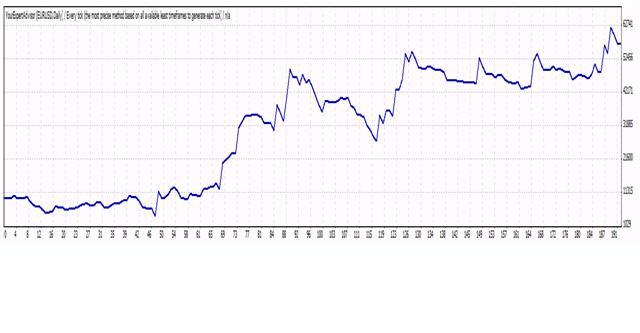 Equity Curve- Starting with $10,000 Dollars trading $100,000 Lot Size
This system enters based on 200Moving Average (MA) and exit based on 100 Moving Average (MA). Initial entry is based on price moving above/under of 200MA and exit when price moved under (buy)/above (sell) of 100 MA. Trades were given 800 Pips profit limit, 250 stop loss and 400 trailing stop to perform. Over a period of 7 years, 200 + trades were executed giving a profit factor of 1.39 (return for every $1 risked)
To conclude this article, in terms of systematic trading, market is still pointing down for the trend following system and all exits should point to around 1.2600.