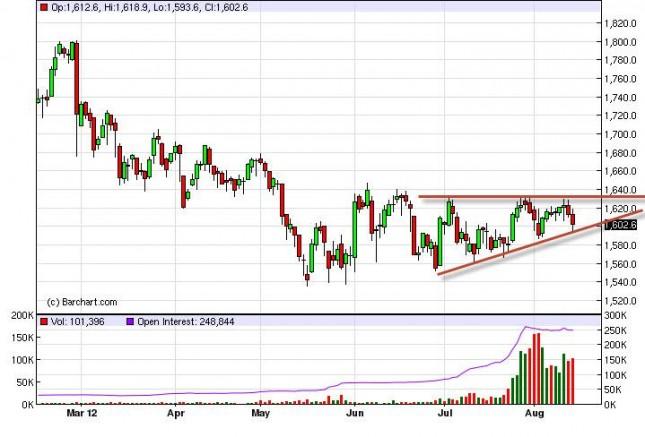 The gold markets fell during the Tuesday session, but did manage to bounce later in the day to form a hammer shaped candle. This is interesting, because it is right on an uptrend line that forms an ascending triangle at this moment. This obviously suggests that we should see higher prices, and with all of the central banks around the world getting ready to print money - this is no big surprise.
We see the $1640 level as the top of the triangle, and if nothing else horizontal resistance. Once the market gets above that level, we think it becomes a buy-and-hold market as we should continue to rise over time. This will feature stop said such places as $1700, $1800, and perhaps even as high as $2000 before it's all said and done.
As for selling gold, we won't do it until we get a daily close beneath the $1500 level as it would show a significant shift in momentum. At that point in time, we would be very aggressively short. The biggest problem is that we don't see this happening.