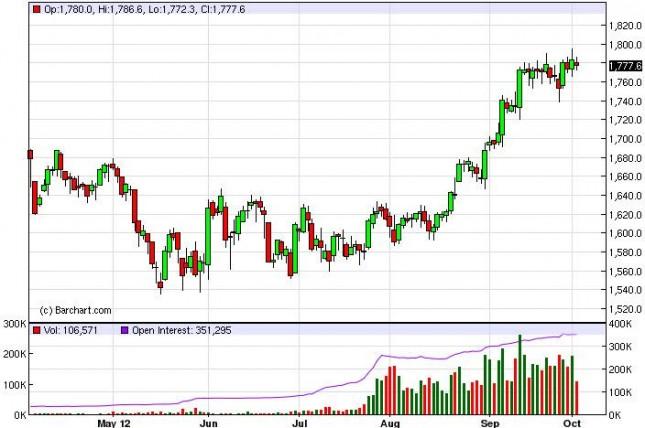 The gold markets fell slightly during the session on Tuesday, as the shooting star from Monday continues to put a little bit of a damper on the market. However, once the market gets its rest, this commodity should continue much higher.
The Federal Reserve continues to print US dollars, and as a result we believe that the price of gold will continue much higher. However, it must be said that the $1800 level is an area significant resistance, and will have to be overcome in order for the longer-term trend to remain to the bullish side. Because of this, we are certainly going to buy any daily close above that level, and of course would be interested in buying pullbacks as well since this market is in such a bullish uptrend.
We believe that there is support all the way down to the $1740 level, and as such we think that buying pullbacks will be the way to go forward. The GLD ETF is a possibility for a longer-term core position, while adding in the CFD and futures markets could be a way to boost your returns. As for selling gold, there simply is no reason to.