How to Minimize Risk and Still Take Advantage of a Price Rise
Posted
August 07, 2013 16:16
(GMT)
|
By George Leong, B. Comm.
|
Print
|
Font Size
Add a comment
Want to read more articles like this one?
Enter your e-mail address and read FX Empire content directly from your inbox.
We value your privacy. Your e-mail address will not be shared.
About:
George Leong, B. Comm.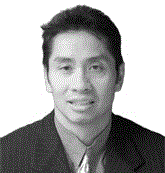 George Leong, B. Comm. is a Senior Editor at Lombardi Financial, and has been involved in analyzing the stock markets for two decades where he employs both fundamental and technical analysis. His overall market timing and trading knowledge is extensive in the areas of small-cap research and option trading. George is the editor of several of Lombardi's popular financial newsletters, including The China Letter, Special Situations, and Obscene Profits, among others. He has written technical and fundamental columns for numerous stock market news web sites, and he is the author of Quick Wealth Options Strategy and Mastering 7 Proven Options Strategies. Prior to starting with Lombardi Financial, George was employed as a financial analyst with Globe Information Services.
View all of George Leong, B. Comm.'s Articles
Share Your Thoughts: Post a Comment