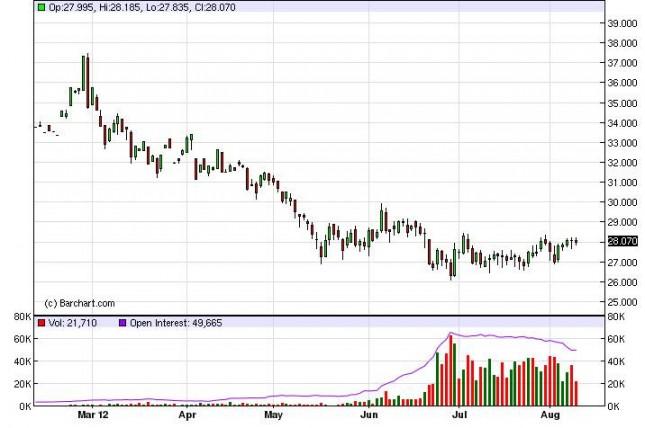 The silver markets had a very quiet session during the Thursday trading day, and as such still remains right around the $28 level. This is a market that has refused the move since the beginning of July, and quite frankly we see no reason for that the change for the next couple weeks.
With the larger traders out there on holiday, it's hard to think that this market will move suddenly until we get closer to September. However, we still have all our levels that we have been following: we see $30 as the top of resistance to the upside, and $25 as the massive support bottom below. If we can break out of this trading range, we will follow the markets.
In the meantime, it seems as if this market is simply too tight to trade with any type of confidence. Because of this, we are flat of silver at the moment and will remain so for the time being.