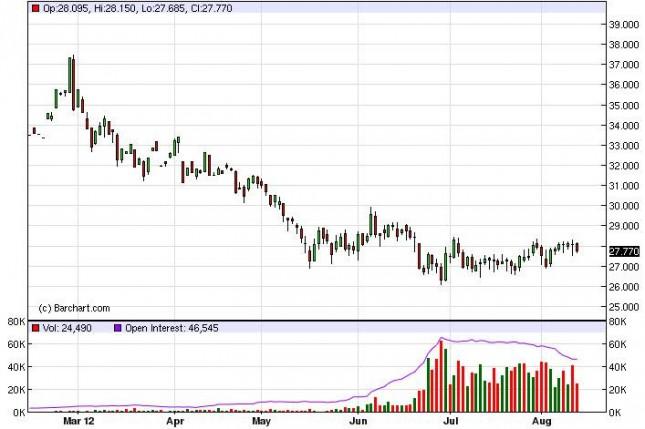 The silver markets had a slightly negative session on Monday as the market simply aren't moving much these days. We are still stuck between $27 and $28 for a trading range, something that is far too tight for us to be comfortable with having large positions on. The market simply are treading water until we see some type of action out of the central banks.
There are various central banks around the world expected to begin monetary easing, and if they do the precious metals complex should do fairly well. Remember though, silver does have an industrial use far beyond gold, and as such will more than likely underperform the yellow metal as economic demand for silver will more than likely be slow.
In that particular environment though, it will gain in value and it should be said that although it's not a bad trade to take on quantitative easing announcements, it may not be the most profitable one.