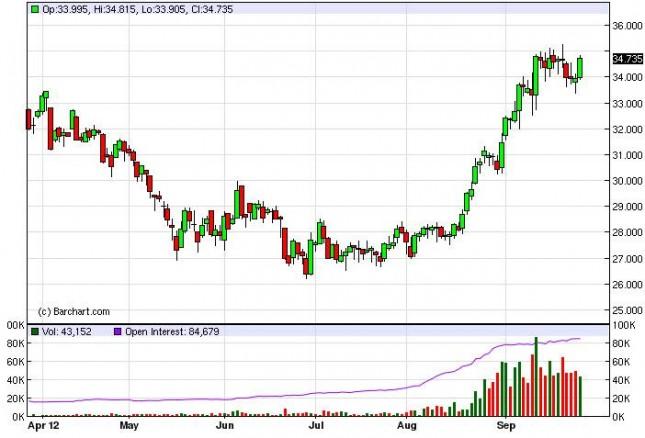 The silver markets took off on Thursday as the risk came back into the marketplace. The hammer that formed on Wednesday suggested that this could happen, and Thursday certainly didn't disappoint. Looking at this move, it appears that we are still trying to build quite a bit of mounting pressure to get above the $35 level.
With the Federal Reserve printing currency left and right, it's hard to believe that silver won't continue to get it should and as a result we are more than willing to hold physical silver for the long term. For shorter-term trades, we prefer to play the ETF called SLV as it tracks not only silver, but the silver producing companies as well.
We also like trading futures in this market, but would highly recommend waiting until we get above the $35 level as it does look like we're bumping into a little bit of resistance of this point. By keeping your positions low leverage, you can withstand any of the pullbacks that we might see in this consolidation area. Nonetheless, selling silver simply isn't possible.