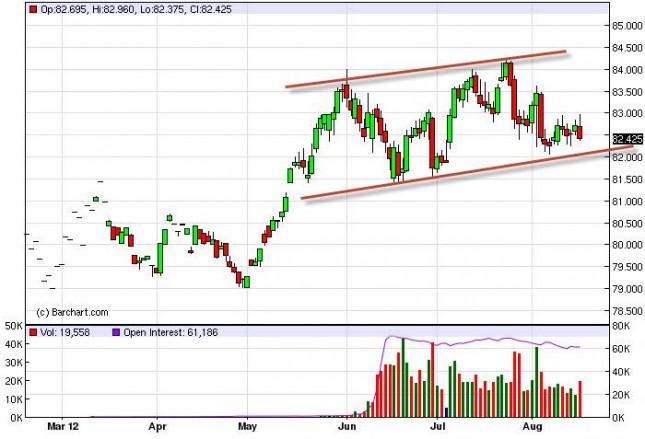 The Dollar Index had a negative session at the end of the Thursday trading hours, as we initially saw a surge higher to test the 83 handle again. However, by the end of the session we formed a shooting star that shows weakness again.
However, we are sitting on top of an uptrend line in an ascending channel that has formed in this marketplace. The suggest that there will be some type of support for the US dollar going forward, and as such we are certainly not willing to sell it at this point. We think that's buying the US dollar is the only way to approach it, but understand that timing can be everything.
We think that the top of the channel is more than likely going to be the target once we get bullish momentum going, but again we are willing to sell if we see a breakdown of the supportive trend line as it would show a shift in momentum.