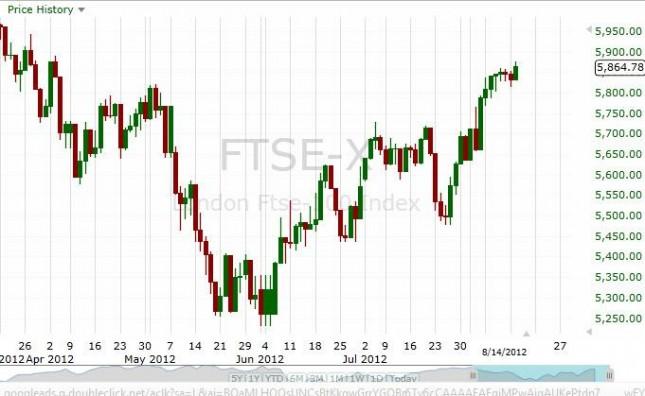 The FTSE 100 had a slightly bullish session on Wednesday as the market climbed above the 5860 level. The market has been banging up against this level for the last several sessions, so quite frankly it was due to break out. The market still has quite a bit of resistance above, and we see it as high as the 6000 level. Because of this, we are more interested in buying this market on the dips than trying to jump in with both feet at this moment.
We are in the height of the vacation season, and as such the amount of volume in the markets will be light. We suspect that by the second week of September, we should have a normalized market with normalized volumes. We think that the market looks rather healthy, and doesn't want to breakout above the 6000 level. However, into what does it we can't risk capital on a "buy and hold" type of trade yet.
As for selling this market, we would need to break down below the 5600 level to be comfortable going so. We see the 5700 level as massively supportive, and as such would also buy the pair if we get some type of supportive candle.