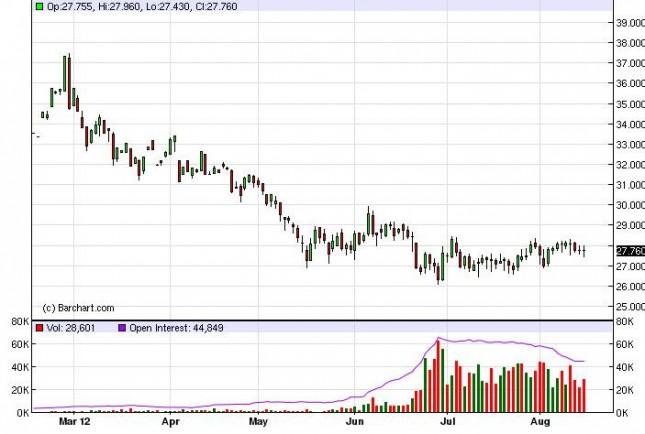 The silver markets continued to do almost nothing during the trading session, and as such we are extremely flat of this market. We think that this market will eventually break of the upside, but there is plenty of resistance just above in order to keep prices down. We think that the central banks around the world beginning to ease monetary policy will continue to put upward pressure on metals as both silver and gold should rise over time.
The silver markets however will lag behind the gold markets as there is also a major industrial component to the price of silver as well. As a matter fact, silver is by far a more industrial metal than a precious one at times. Because of this, we think that both metals will eventually rise in value, but the gold markets should outperform.
It isn't in till we clear the $30 market we become strong inner convictions about holding silver, and as such is by far one of her least favorite trades at the moment. Nonetheless, if we do get that breakout above $30, we could have a serious move in the silver markets. As for selling silver, we really don't have any plans but would be willing to get short once were below the $25 level. As for the time being, this market is simply far too tight for us to be involved in.