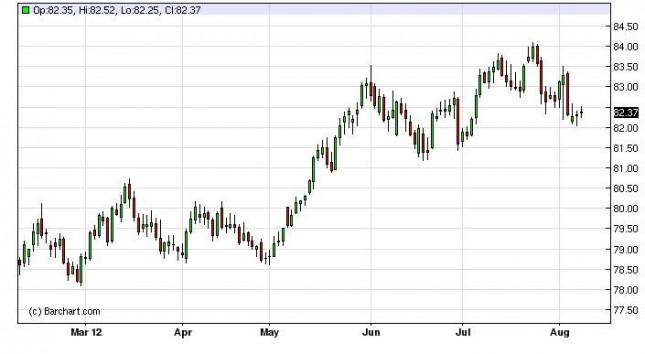 The US dollar index had a fairly quiet session on Wednesday as the markets simply have no strong economic news to move them in either direction. However, we are at the bottom of an up trending channel, so we look forward the US dollar to rally in the near term. We see the 82 level as significant support, and if that gives way we feel that the market will continue to support the Dollar until we get below the 81 handle.
We suspect that a lot of the weakness against the dollar will come in the form of the Euro, as that has been the case lately. Remember, the Euro is the heaviest weighted currency against the US dollar in this average, so of course it makes sense that what happens with the Euro is one of the most important things in this index.
With all things being said, we suspect he move back to 84 is coming in the relatively near future, but also recognize the fact that if we manage to break below the 81 handle on the daily close we would have to start selling immediately.