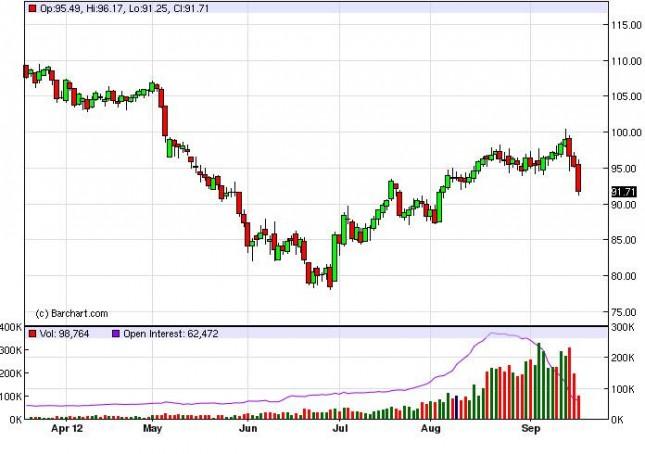 The light sweet crude market fell apart on Wednesday as the crude oil inventories in the United States actually ticked up after hurricane Isaac, and members of the Saudi royal family suggested that they would be more than willing to pump more oil into the market to contain prices.
Nonetheless, we think there are far too many headwinds for the sellers and that this will only be a blip on the radar. We see support at the $90 level, the $88 level, and the $85 level. This means that although we can certainly fall much farther, it is a difficult trade to take. We acknowledge the fact that momentum certainly is broken, and that we could go much lower but we aren't willing to trade directly into support.
Because of this we are currently flat of the light sweet crude market, and will continue to be until the dust settles. We do believe however, that eventually the buyers will step back in based upon quantitative easing out of the United States and Middle East tensions.