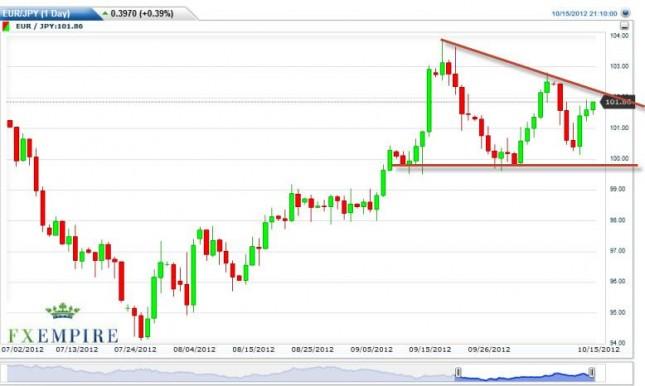 The EUR/JPY pair rose slightly during the session on Monday, as the markets continue to try and get bullish in general. This is a highly risk appetite sensitive pair, and as such a lot of times it will move with stock indices in general. However, looking at this chart from a larger point of view, you can see that a descending triangle could be in the middle of the informed.
The 100 handle below has quite a bit of support at it, and as such we think that a break below that level would be significant enough to call it the distraction of a descending triangle. Nonetheless, until we get that type of move we can't be certain.
If we managed to continue higher and past the 103 level, this pair could go much, much higher. We think the breaking of the 100 level is a significant event, and as such should have us selling this pair aggressively. In fact, it would become a longer-term sell and hold type of situation.