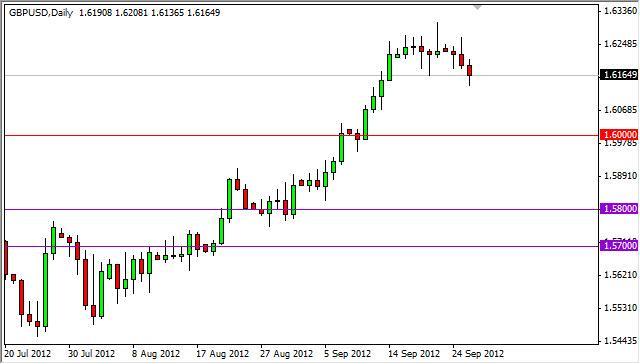 The GBP/USD pair fell during the session on Wednesday as the 1.62 level gave way as support. However, by the end of the day we saw the market bounce back up in order to form a hammer like candle.
We do like the long side of this market for the long term, simply because the central banks have completely different agendas at the moment. The Bank of England is currently happy with its monetary policy, and the Federal Reserve continues to loosen there's. This should drive money out of the United States and into the United Kingdom, and because of this we feel that this pair could have quite a ways to go.
With this in mind, we are buying a break of the highs from the Wednesday session. We would also a willing to buy a pullback back to the 1.60 level that shows signs of support. In fact, this is the ideal trade as we would be buying the Pound "cheaply."