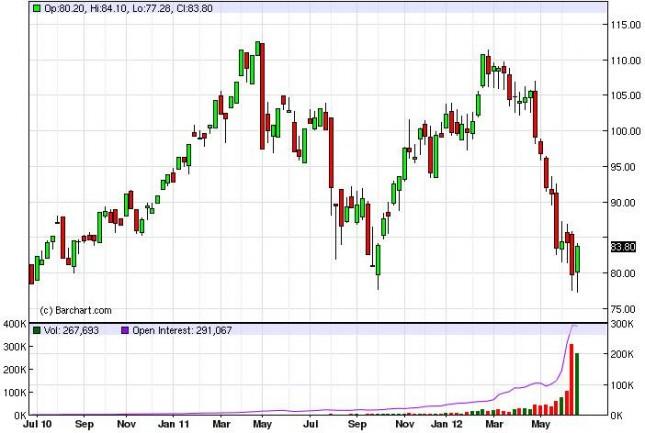 The light sweet crude markets got quite a boost on Friday as the world reacted to agreements reached at the European Union summit. This drove the thirst for "riskier assets" such as crude oil. As a result, we now have a fairly bullish candle that is close out the weekend roughly the $84 level. This does look like we may be able to try and find some type of bottom here. In fact, if you look at the totality of the chart, it looks like we could even someday call this a range between 80 and 110.
However, before we get too far ahead of ourselves let us not forget that the $85 level should prove fairly resistive as well. Also, these European Union solutions often turn out to be duds, and we still don't know all of the details yet. With this in mind, this rally could end up being something that's faded.
On a break below the recent lows, we would be aggressively short this market. Once we clear the $85 level decisively, we are buyers of this market with an understanding that we could run into trouble at $90 but clearing that would open the door to $100.