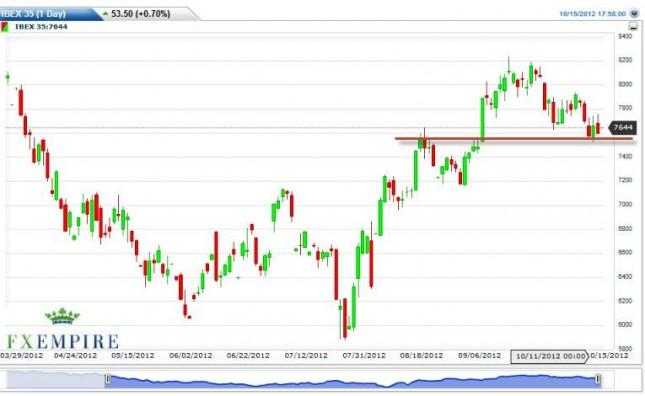 Spanish stocks continue to struggle as they have been over the last couple weeks on Monday. The market currently sits just above the 7500 level, and this is an area that we suspect will offer sport.
It should be noted however that the last three days have essentially been a very tight range, and as such we think this market is consolidating in order to make its next move. We see a break of the 7800 level as very strong, and would of course be bullish on Spanish stocks in that event. However, it looks just as likely see break down below the 7500 level, and this of course would have us very bearish.
With Spanish bonds yielding less and less every day, there is a chance that we will see quite a bit of a bid put into the Spanish stock markets. As far as we're concerned, we feel that this is a market better off observed at this time, rather than played.